How to watch Disney Plus?
The latest app to join the streaming wars is Disney Plus. The app is already available in the United States, Australia, New Zealand, Canada and the Netherlands. Other countries are yet to be announced. Disney + is already making waves in the entertainment industry with their hit show The Mandalorian.
So, what if you don't live in any of those countries and want to watch all the new Disney Plus shows, as well as their old cartoons, tv series and movies? Luckily ZenMate VPN allows you to bypass international geo-restrictions and watch Disney Plus even if it didn't launch in your country yet.
What is a VPN?
VPN stands for virtual private network. It's an online tool mostly used for internet security and privacy. However, an added benefit of VPN services, is that they change your virtual location.
When you start ZenMate VPN, you connect to one of our remote servers and your IP address will instantly change to one from a different country.
So streaming platforms like Disney Plus, Netflix, HBO NOW, Amazon Prime, etc. see you as being from a different country. That's how people get access to Netflix's US content library.
How to unblock Disney Plus with ZenMate VPN
First download the ZenMate VPN app. It's available for Windows, macOS, Android, Android TV, iOS and more. We also offer a free browser extension available for Google Chrome and Mozilla Firefox. But for streaming we recommend you use our dedicated app.
Once the app is installed on your device create your account and log-in. After you've logged in simply select a country you want to connect to.
All you have to do to watch Disney Plus is connect to one of ZenMate's servers from the USA, Canada, Australia, or the Netherlands. Sign-up for the service and you'll be able to stream Disney Plus shows like the Mandalorian, and upcoming shows like The Falcon and The Winter Soldier, Monsters at Work, and more.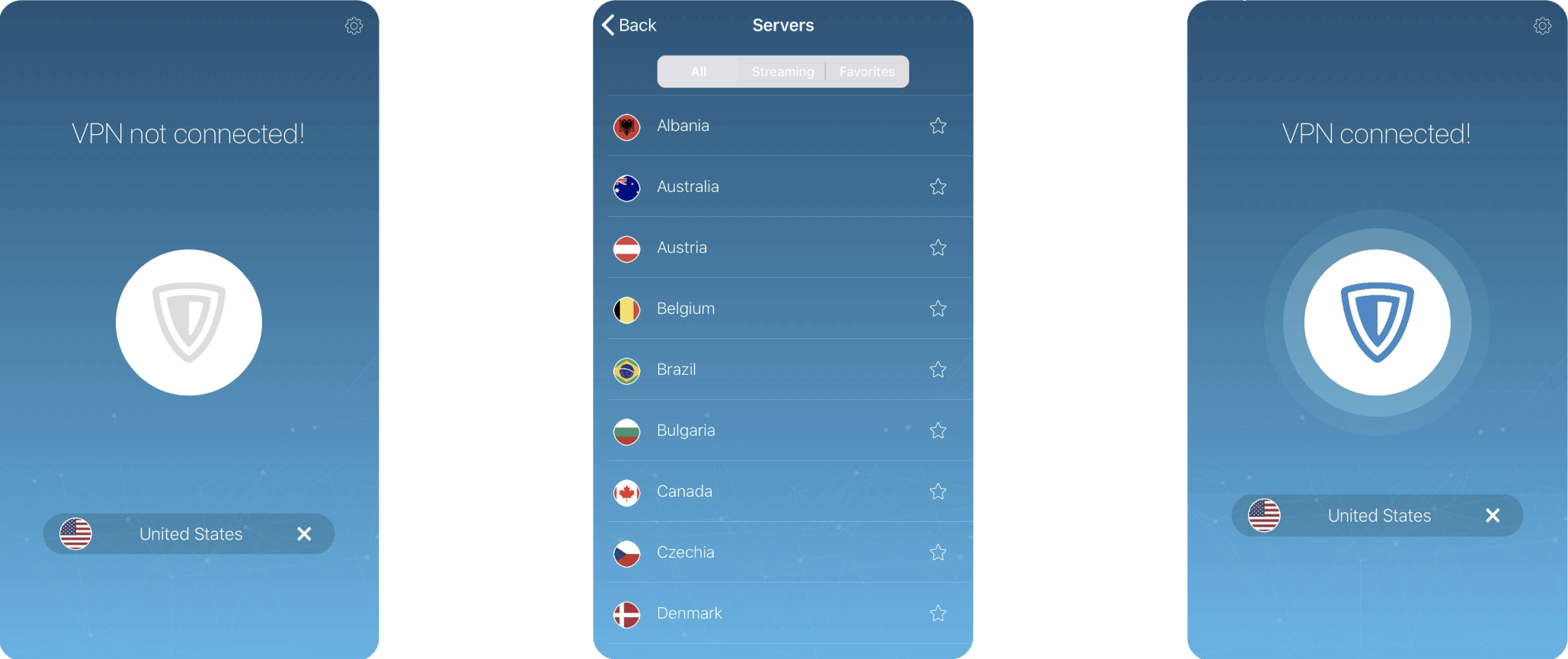 Launch ZenMate VPN -> Choose Your Country -> Click to Connect
Launch Disney Plus and start binging!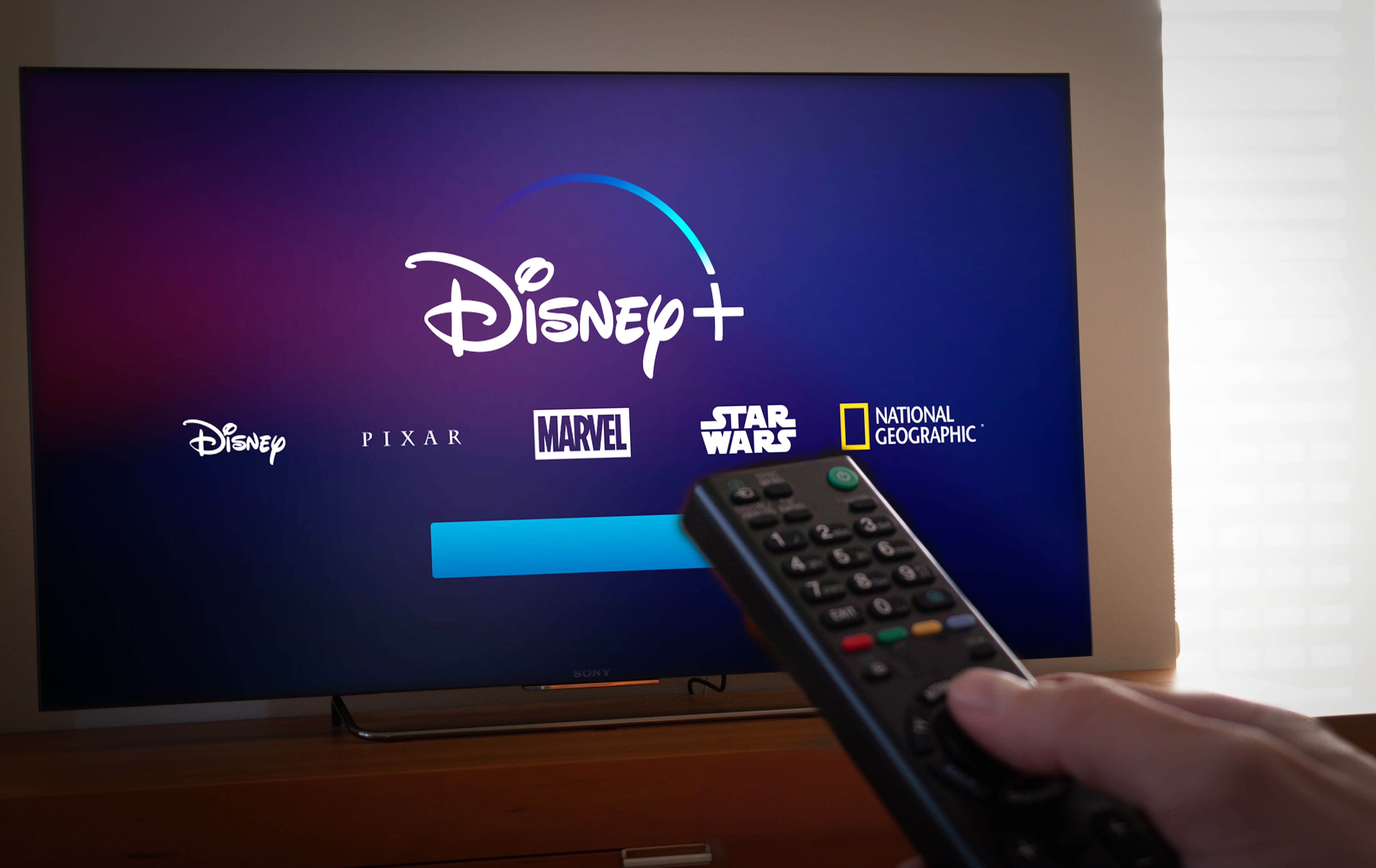 What shows will be available on Disney Plus?
Disney Plus launched with a new, exclusive flagship Star Wars show, The Mandalorian. The show was directed by John Favreau (known for directing Iron Man 1 & 2 and the new live-action Lion King) and it stars Pedro Pascal (Game of Thrones & Narcos) and Giancarlo Esposito (Breaking Bad).
The Mandalorian is just one of the new series Disney Plus has in the works. 8 new MCU (Marvel Cinematic Universe) spin-off series have also been announced, including The Falcon and The Winter Soldier, Wanda/Vision, Loki, Hawkeye, Moon-Knight, She-Hulk and more.
Besides that, Disney also announced a new Star Wars tv show that will star Ewan McGregor as Obi-Wan Kenobi.
Among their catalogue they'll stream all the superhero Marvel movies like Captain Marvel and the Avengers, Pixar animations such as toy story, Star Wars films and shows, and much more. Here's a full list of what will be available on Disney Plus.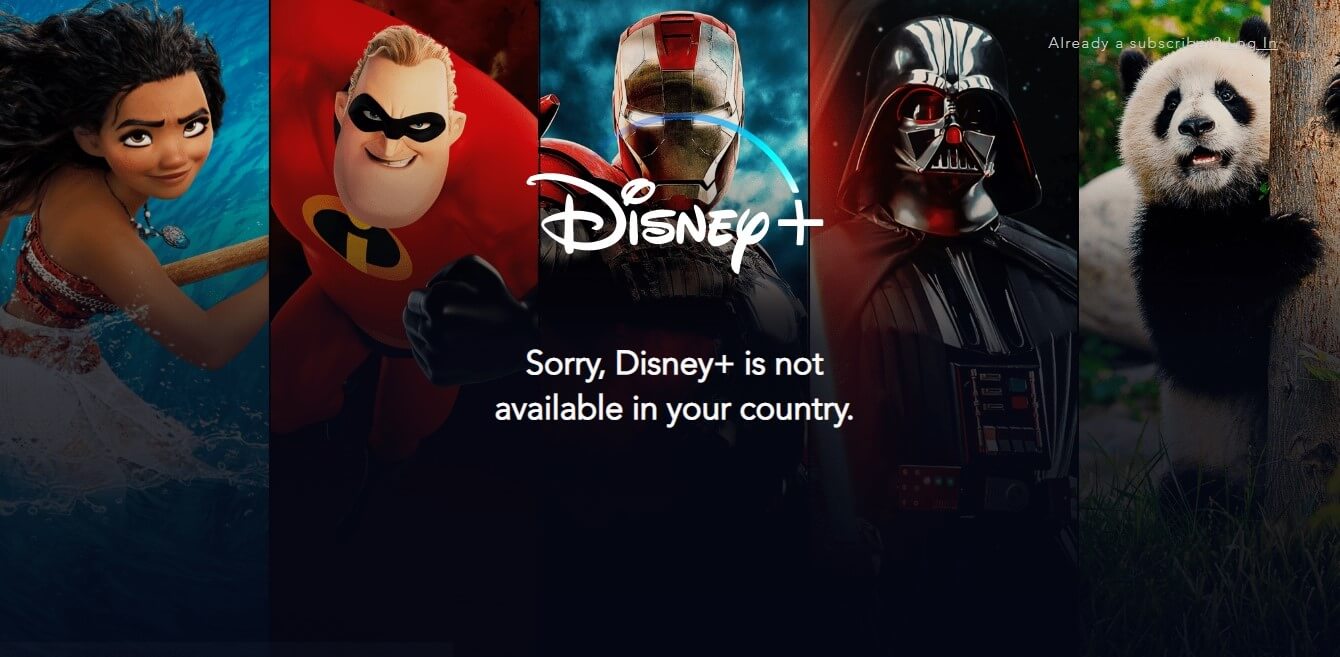 Why Choose ZenMate As Your Disney Plus VPN?
There are many VPN services out there, but streaming services has always been cracking down on their servers. ZenMate is the perfect Disney + VPN because it offers dedicated streaming servers. Our servers are proven to work with Netflix, Hulu, Amazon Prime, HBO NOW and of course, Disney Plus is no exception.
Servers in 37+ Countries
ZenMate's fleet of servers from 37+ different countries gives you the power to discover streaming content from all the parts of the world.
Unblock Disney + on Multiple Devices
Watch Disney Plus on any of your devices! You can use ZenMate VPN on up to 5 devices simultaneously with just 1 subscription.
Favorite Servers
Did you discover a server that works great for streaming video or your favorite shows and movies? Don't search for it every time. Just bookmark it so you can find it quickly and connect to it with the click of a button.
Strict No-Logging Policy
Rest assured knowing nobody can tell what you're watching. ZenMate VPN follows a strict no-logging policy. Nobody monitors or keeps track of your online activity.
ZenMate VPN for Free
If you're only using your web-browser for streaming, Get ZenMate for free. Download our free web-extension. It's available for all browsers including Chrome, Opera, and Firefox.
VPN for all Devices
We also have dedicated mobile and desktop apps for Windows, OpenVPN, Android, and iOS. This way you can watch Netflix on your laptop, phone, tablet, your Amazon Fire TV or your Apple TV.
Smart Locations
Use ZenMate's smart locations feature to connect to the fastest VPN servers based on the area you're in.
Servers Optimized for Streaming
If you want to access streaming content from the United States, ZenMate VPN offers a unique feature with dedicated servers for streaming media. These special servers are proven to work with Netflix, Hulu, BBC iPlayer, Amazon Prime, Comedy Central, and other content providers.
FAQs
Q: What devices can I use to unblock streaming?
A: With 1 single ZenMate VPN subscription you can unblock streaming on up to 5 different devices at the same time. We have dedicated apps for laptops and PCs on all operating systems as well as mobile apps for Android and iOS.
Q: How can I access blocked sites online?
A: With ZenMate VPN unblocking websites is as straightforward as possible. Just fire-up your VPN select a server from a different area, and your IP address will be changed. You'll then have access to the website that's blocking you.
Q: Do I need a Disney Plus account to watch the shows?
A: Yes. ZenMate VPN just changes your virtual location. You can't watch any Disney Plus shows without having a membership account.
Q: What is proxy streaming?
A: By using a proxy service, you can also unblock streaming websites. Proxy servers also change your IP address with one from a remote location. However, free proxies usually aren't as fast and reliable as a VPN.
Q: Are proxies safe?
A: There are some downsides to unblocking video streaming with a proxy. Proxies can make money storing your data and selling your information to third parties. And that's not the worst-case scenario. Some websites have been set up by cybercriminals who are trying to get their hands on your credit card details or passwords. Unlike a web proxy, ZenMate offers high-quality security and privacy, and you don't have to compromise the speed of your internet connection.
47,658,400 USERS WORLDWIDE
ZenMate VPN has already helped more than 47 million people around the globe access blocked content.
Choose the Plan That Works Best for You