Download a VPN
Are you looking for a reliable VPN with a high-speed connection, global locations, as well as no logs? ZenMate is a trustworthy and reliable VPN service from Berlin, Germany with more than 42 million downloads. Using a VPN will make your experience on the internet more secure and private. In short, a VPN encrypts your online traffic, making your online activities completely anonymous, and exchanges your original IP address with another by your selection. Download our ZenMate VPN for desktop and mobile platforms to browse the Internet with more freedom and privacy.
What Is a VPN?
A VPN is a simple and reliable tool that hides your IP address and unblocks any censored content on the internet. An IP address is similar to a postal address in that it identifies your computer or mobile devices and represents your online virtual location. Although an IP address is necessary for any online activities, it can also be a restriction as it reveals who is trying to access the content and even where and when you are accessing it.
However, with a VPN, you don't need to worry anymore. At ZenMate VPN, we offer different servers located in various countries worldwide and are able to re-route your traffic to hide your original IP address and exchange it with one from another server. Moreover, a VPN encrypts all of your traffic to ensure your online security and anonymity. Nobody, including hackers or the government agencies, can find out who you are, where and when you are accessing specific websites online.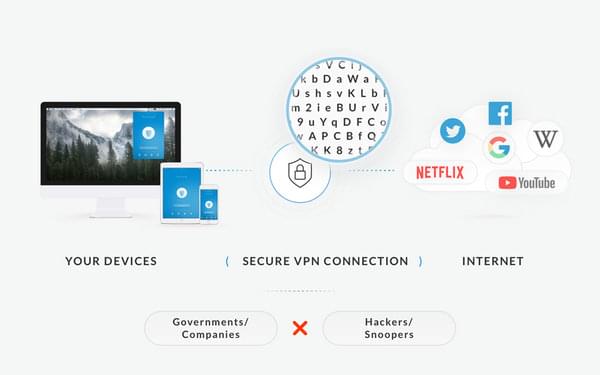 Download a VPN to Access Any Censored Content
Here are some examples where a VPN can be used to access various censored content on different platforms.
Social Media: Social media platforms such as Facebook or Twitter can also be censored by the government. Whatever the reason may be, you can access any censored content on social media by simply downloading a VPN to your devices.

YouTube: YouTube may be blocked for a variety of reasons - jobs and schools block YouTube to increase productivity. Countries such as China strictly bans certain videos that they regard too sexual or politically inflammatory.

Games: Often at work, school or libraries, access to online games are prohibited. Conventional methods for circumventing restrictions on games such as hacking the internet administrator are often inefficient and extremely difficult. However, with ZenMate VPN downloaded, you can play your favorite games no matter where you are.

Gmail: Some countries ban Gmail as it makes it difficult for government surveillance and censorship. Gmail is a very secure email service provider and gives an access to other useful Google tools such as Google Drive and Calendar. Inability to log-in to Gmail will result in a decrease in productivity and harm business performance. With a VPN, however, you can access Gmail anytime.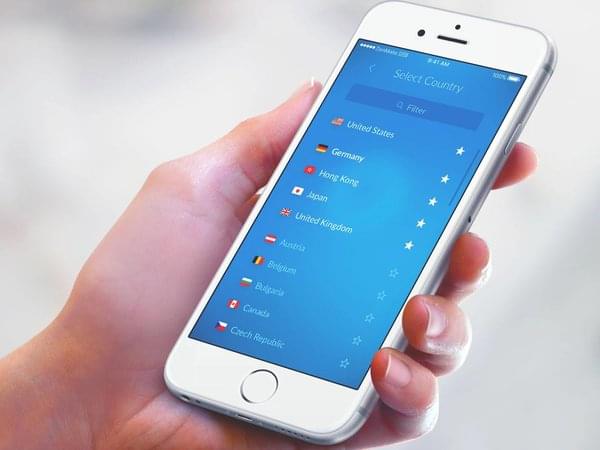 Why Download ZenMate VPN?
ZenMate is a trusted VPN with over 42 million users worldwide. We have servers based in over 81 locations, meaning you can choose from a wide variety of countries when changing the location from which you would like to access the web and at the same time hide your IP address.
As a German company, we are bound by strict data privacy laws which ban us from selling your information. We are committed to offering a secure and private internet with the best German encryption technology so that nobody including the ISPs and governments to track your online activity.
Lastly, ZenMate VPN is available on all browsers, such as Chrome and Firefox, as well as all major mobile platforms, including Android and iOS. Furthermore, you can use ZenMate VPN on an unlimited number of devices to ensure your security and privacy.
3 Simple Steps for Downloading ZenMate VPN
At ZenMate, we made the download process super easy and user-friendly. Download ZenMate today and unblock any censored content right away.
1. Download ZenMate's browser extension, desktop client or mobile app by clicking on PRODUCTS
2. Create your ZenMate account following the instructions.
3. Choose a server location you would like to connect to and click the big round button - your data is now completely encrypted.