VPN for Gamers
Try out ZenMate VPN for games and get lightning fast internet speeds while protecting your connection against DDoS attacks with our military grade encryption. What else can ZenMate do for you?
Protect An Unlimited Number of Devices

Zero Logs Policy

VPN Servers located in 81+ Countries
Why Use A Gaming VPN?
Most of the times gamers want to have the fastest internet connection possible. And considering the stigma that VPNs (Virtual Private Network) for PC gaming slow connections, players choose not to get one because they don't want it to affect the game's performance.
But what many people don't know is the fact that a VPN can sometimes even increase your connection speed. That's because some internet providers intentionally slow down the speed of your internet connection to avoid congestion.
So, in fact, a VPN service can be crucial for hardcore gamers and e-sports.
ZenMate provides every gamer is with the fastest internet connections and more secure and a private environment to play online games.
If you want more freedom and security while playing online on your laptop,PC or gaming consoles, Try ZenMate VPN. And you'll be able to access games and to prevent DDoS attacks.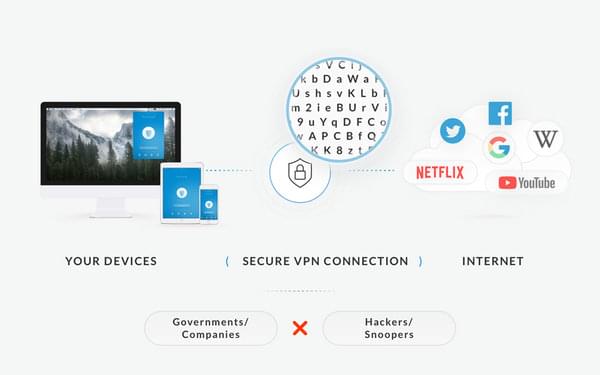 Protection Against Security Breaches
Over the past few years there's been an increase in data breaches on private networks. This poses a serious threat to both security and privacy when playing online games.
This means you're risking exposing your personal data and even banking information. Hackers know exactly how to extract information about players, and can steal anything valuable from individuals as well as game publishers.
Luckily, ZenMate VPN for gaming offers a solution that promotes a secure and risk-free environment for online gamers and shields you from hackers
ZenMate VPN uses military grade encryption so no one can track your online activities. In doing so, players can further enjoy their games knowing their personal information is always protected.
Protection Against DDOS Attacks
Perhaps the most frequent method that hackers use to steal personal information in gaming networks is DDoS attacks. In fact, in 2011 a DDoS attack on Sony's PlayStation network brought about $3.1 Billion damage.
DDoS is short for Distributed Denial of Service. Hackers use multiple compromised systems which are often infected with a Trojan, to target a single system causing a Denial of service attack
With gaming becoming more and more competitive, there's one more reason for why hackers would launch a DDoS attack: to gain an edge over opponents and eventually disrupt the game in their favor. As mentioned above, the ZenMate gaming VPN protects gamers from possible security breaches which includes DDoS attacks. Thus, a VPN ensures that the games you play are safer and fairer than ever before.
Accessing Game Servers in Other Regions
ZenMate VPN has servers located in 81+ different countries. When you connect to one of them you get an IP address from that country. Which means gamers can simply select their preferable country to play online games and a they'll be able to use a multitude of gaming servers from that country.
Many gamers feel limited when traveling to different parts of the world because they can't access the server, they used to connect to play a game. For competitive gamers, this restriction can cause serious inconveniences because they can't play with their friends or competitors from their country.
With ZenMate VPN, gamers can choose servers from whatever country they want. So, gaming abroad will never be a problem again.
Be Among the First to Play New Games
Because of time zone differences and games being released early in some countries, with ZenMate's gaming VPN, anyone can be the first to get their hands on a newly released game.
Simply connect to a server in a country with earlier launch dates. Dedicated players often use this method to have an edge over other players.
Although many would argue there are only slight differences in launch dates, the differences in launch dates range from hours to even days. So, ZenMate VPN transcends local boundaries and helps players further their interests in gaming.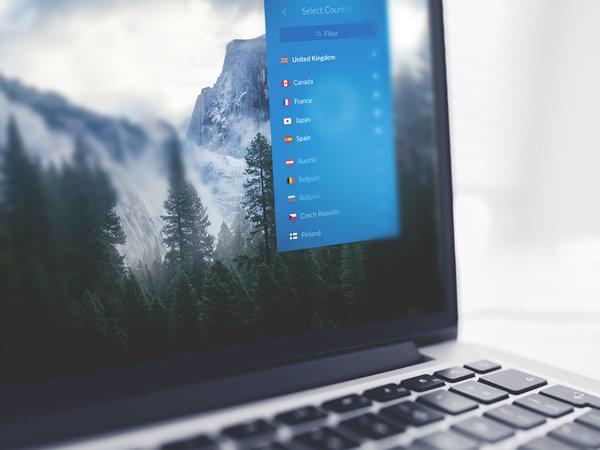 Download ZenMate VPN in 3 Steps
1. Download ZenMate by clicking here.

2. Follow the instructions to create your ZenMate account.

3. Choose your server and then connect by clicking the big round button. Your data is now encrypted, and you also changed your virtual location!
Why Is ZenMate the Best VPN for Gamers?
Against the common belief that a VPN rather slows down the connection and therefore not apt for gaming, ZenMate VPN offers a unique solution by offering our Premium users the fastest browsing speeds available.
With more than 47 million downloads and still growing, ZenMate offers hundreds of servers in 81+ locations, turbo speeds, and top-notch encryption.
With our gaming VPN, you'll be able to play any games at high-speed quality wherever you may be and gain full protection against any security breaches.
Unlike a proxy, ZenMate never gives away your personal data to third parties. Instead, we ensure that every gameing experience is more secure, private, and can play their favorite games even if they're blocked in their countries.
Choose The Plan That's Right For You