Private Browsing
Many popular web browsers, such as Chrome, Firefox, or Opera have inbuilt private browsers for people looking to surf the web anonymously and avoid being tracked online. Yet while these private browsers have some benefits, they are also seriously limited when it comes to ensuring your online privacy and security. If you are looking to stay truly anonymous online, you are much better off when using a VPN. VPNs will make sure that you stay anonymous online and all of your activities online stay private and secure. Not only will you be able to browse privately, but also able to unblock any of your favorite content online. Read on to find out how to enable private browsing on any browser, why you should be using a VPN, and why Incognito Mode will not keep you safe.
Private browsing mode on Chrome, Firefox, Opera and more
While inbuilt private browsers can't ensure your anonymity online, they do have some limited uses:
- Private browsers stop your browsing history being recorded on your device.

- They're useful when buying gifts for nosey spouses.

- You can use private browsing mode when conducting research to get results that aren't influenced by your past online behavior.

- You can also use private browsing mode to log into multiple accounts of a certain service simultaneously.
Essentially, if you are looking to hide your browsing history on a shared computer or want to conduct some 'clean' Google searches then it is fine to use private browsing mode. However, if you want to stay private and hide your IP from outside sources such as ISPs, advertisers, and the government, you might want to scroll down and learn more about VPNs.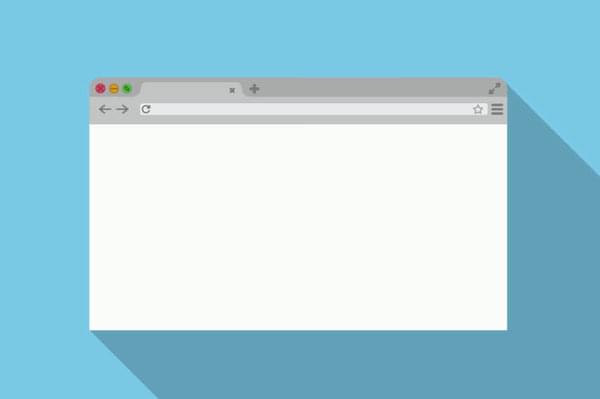 Enabling private browsing on your browser
If the above functionality is all you are looking for, then private browsers are a simple tool to use and can be activated very easily on all popular browsers. Simply follow these instructions:
Google Chrome: To enable Chrome's 'Incognito Mode' press Ctrl+Shift+N or select 'New incognito window' from the File menu.

Mozilla Firefox: To use Firefox's 'Private Browsing' mode press Ctrl+Shift+N or select 'Start Private Browsing' from the Tools menu.

Opera: To open a private window on Opera press Ctrl+Shift+N or choose 'New Private Tab' from the Tabs and Windows menu.

Internet Explorer: To enable Internet Explorer's 'InPrivate Browsing' press Ctrl+Shift+P or select 'InPrivate Browsing' from the Tools menu.

Safari: To open a private browsing window on Safari press Command+Shift+N or select 'New Private Window' under the File menu.
The limitations of private browsers
At the moment, a VPN is the only safe, reliable and fast method for unblocking YouTube and any other content online. This is because a VPN not only changes your virtual location, but it also encrypts all of your data and activities online. This way no one will be able to spy on you online - not even the government or cyber criminals.
"At the moment, VPN is the only safe, reliable and fast method for unblocking YouTube and any other content online."
While private browsers offer an improved level of privacy (especially if you share your computer with others) it is also not a solution for those who want to stay truly anonymous online. This is because private browsing mode only stops your own browser recording information about you, but doesn't stop other computers or servers from recording your online behavior. This means that your ISP, employer, school or government can still track what you do online. If you want to browse privately completely, you will need a quality VPN service.
Private Browsing with a VPN
In this paragraph, we will try to answer why you should use a VPN service instead of Private Browsing mode. Unlike Private Browsers, VPNs are able to disguise your online behavior from outside sources such as your ISP and the government. VPN providers do this by re-routing your traffic through one of their globally located servers and swapping your local IP with one of their own in the process. At the same time, VPNs also use encryption to hide all of your online data meaning that nobody can trace what you are doing online.
"If you are looking to stay truly anonymous online, you are much better using a VPN."
There are many benefits of using a VPN in order to browse anonymously online. Not only does a VPN stop anyone being able to track your online behavior but it also protects you from several online threats such as hacking and identity fraud. Moreover, since most VPN providers allow you to choose which country you would like to receive your new IP address from, VPNs also let you unblock websites and streaming services such as YouTube that are restricted in your country.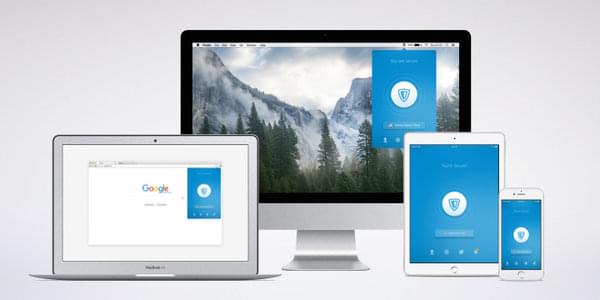 How to download a VPN for private browsing
If you want to browse the web privately and without restriction then check out ZenMate's VPN. To download and setup your VPN is super easy:
1. Download ZenMate's browser extension, desktop client or mobile app by clicking on DOWNLOADS.

2. Follow the instructions within your app or client in order to create your ZenMate account.

3. Choose which server location you would like to connect to and then click the big round button. You are now browsing the web truly anonymously.
Browse Privately with ZenMate VPN
ZenMate VPN is a trusted and reliable VPN service with over 43 million users globally. Hundreds of servers in over 30 different locations, including the US and UK, which means that you can unblock almost any website in the world by using our VPN. We do not keep any logs of our users browsing data, so nobody in the world, including us, can track what you do online. Help us build a better, more private and secure future with free internet.