Unblock Websites
Websites can be blocked for many frustrating and annoying different reasons.
Maybe you live in a country where the government blocks social media, like Facebook or Twitter. Or maybe adult sites, and messaging services. Or perhaps you're traveling and want to watch the US Netflix library or stream sporting events.
Whatever the reason may be, a VPN is the safest, fastest, and most reliable way to surf blocked sites and gain access to your favorite content - wherever you are.
Unblock websites using a VPN
A VPN is not only the perfect way to unblock websites, but it also encrypts all your internet traffic. Which makes your digital life private and secure while being connected to the internet.
Don't let advertisers or the government track your every move.
Over 47+ million users worldwide choose ZenMate VPN. And they use it to access censored or blocked content as well as making sure they stay anonymous and leave no tracks behind.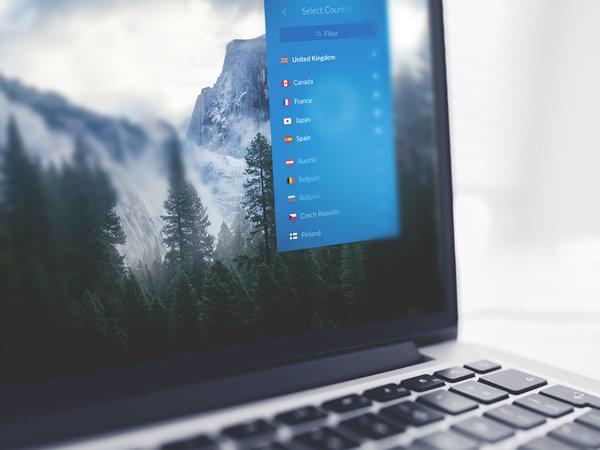 How To unblock content with ZenMate in 3 simple steps:
If you want to unblock blocked websites while traveling or at school, on your iPhone or your laptop, follow this simple 3 steps guide, and you will have a reliable website unblocker:
1. Download ZenMate's browser extension, desktop client or mobile app by clicking here

2. Follow the instructions to create your ZenMate account.

3. Choose your VPN server and then click the big round button - your data is now encrypted, and you have changed your virtual location!
ZenMate VPN works with iOS, Android, MacOS, Windows, Chrome, Firefox, and more.
So, no matter what device you use, you'll be able to access the websites blocked in your country due to geo-restrictions. As well as unblocking streaming content on platforms like Netflix, Amazon Prime, Hulu, BBC iPlayer, HBO GO, YouTube videos, and more!
How does a VPN unblock sites?
Did you ever wonder how come you can't access restricted websites? The answer is simple: your IP address.
Every internet user has an IP address that acts like a device's postal address. It's a unique set of numbers that identify your computer online.
The bad thing about IP addresses is that they reveal your geographical location to any website you are trying to access. So, companies like Internet Service Providers or governments use your IP address to determine what websites you can visit.
There are many tricks to hide or change your IP. ZenMate VPN allows you to hide your IP address using remote servers from various locations worldwide.
When you connect to a server from a different country, your dedicated IP address will change to one from that country. At ZenMate, we have hundreds of servers based in 79+ countries, including the USA and UK.
Why use ZenMate VPN as a site unblocker?
ZenMate VPN is a safe, reliable, and fast method for unblocking sites. That's because ZenMate doesn't only hide your IP address, but it also encrypts your traffic. Which means absolutely nobody, including governments, ISPs, hackers, and criminals, can see your online activity.
So, ZenMate VPN doesn't only act as a website unblocking tool. It's a vital piece of software for anyone who doesn't want the government or advertisers to get their hands on their data.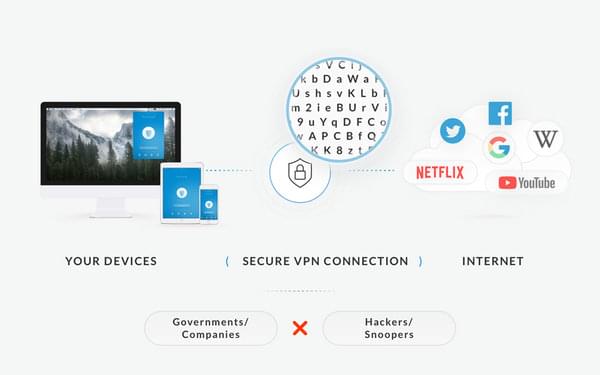 VPNs are also useful for anyone who regularly uses public Wi-Fi networks, such as those in hotels and coffee shops. Because usually, those type of networks can be easily hacked.
And ZenMate ensures that you don't have your banking details or password information stolen while using poorly secured networks. ZenMate VPN is the perfect tool for people who wish to stay anonymous and browse privately.
Should I use a proxy to unblock websites?
There are plenty of ways to unblock websites. Many people use a basic web proxy as a quick fix when facing blocked popular websites.
However, proxies can be a huge risk to your online privacy and security. Because they're often operated by cyber criminals who use them to get access to everything you do online. Including your emails, passwords, and credit card details.
A free proxy can help you unblock sites but at the cost of gathering and selling your data.
A proper proxy infrastructure costs a lot of money, and if a proxy site is for free, then you should ask yourself how the people running the page are making a profit. If they aren't stealing your details, then there's a good chance that they are logging your data and selling it to advertisers. The website you visit will be so flooded with ads that the slow speeds will make it unusable.
Unblock websites with ZenMate VPN
Instead of using a dodgy proxy try out ZenMate VPN. We never log any of our users browsing data so nobody, including us, will know what you are doing online. We are committed to helping build a secure, private, and free internet.
Download ZenMate to instantly access your favorite websites. You'll be able to unblock Facebook from anywhere in the world, bypass filters and unblock video streaming content on YouTube and access blocked sites.
Plus, You're Covered by Our 30-Days Money-Back Guarantee
Whatever plan you choose, you're not risking anything because our 30 Days-Money-Back Guarantee covers you. After you get ZenMate Ultimate, you have 30 full days to try it out. If for any reason at all you decide it's not for you, we'll refund your purchase. Just contact our customer support department.
Frequently Asked Questions
Choose The Plan That's Right For You