Unblock WhatsApp
Is your WhatsApp not working? You have no idea why you can't connect despite having a stable internet connection? Lets us help. In a world where net neutrality is diminishing and every activity online is being tracked, certain governments around the world have decided to impose censorship and strict regulations on online content. Social Media, News or VoIP (Voice over Internet Protocol) are some of the most often banned/censored items.Fortunately, there is a very easy way to bypass these restrictions and once again gain access to your favorite content or app. WhatsApp is one of the most popular VoIP mobile apps that is often banned. Want to contact your friends and family again? Read on and learn how to solve your problem.
Why Is Your WhatsApp Blocked?
There are several reasons why governments implement censorship on online content. Some try to hide the ugly truth from the Media or the rest of the world. In other countries, paranoid leaders fear the thought of people communicating and possibly planning a revolution. In such situations, the government forces regional ISPs to comply with their demands to restrict access to online content. Lucky for you, this method is very easy to bypass. In the next chapter, you will find out how to beat unfair regulations and use your internet without any restrictions.
How Can I Unblock My WhatsApp?
All you need to unblock your WhatsApp and the rest of your favorite online content is a reliable and a trustworthy VPN. Thanks to a VPN (Virtual Private Network) you can hide your real IP address and use a foreign one provided by the VPN service provider. The IP address assigned to your device reveals your geographical location and is the main reason why you cannot access the censored content in your region. Additionally, a VPN provides data encryption, which will help you keep your private information secure and private.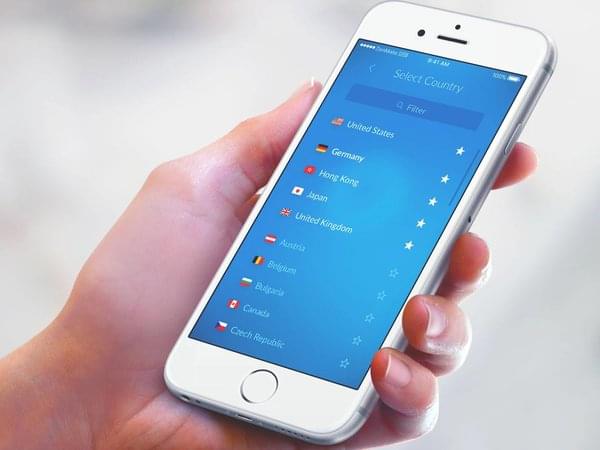 Countries Where WhatsApp Is Blocked
Here are some countries which are currently blocking WhatsApp. Planning a trip through them? You better equip yourself with a reliable VPN.
Azerbaijan

Belize

China

Iran

Kuweit

Morocco

Oman

Pakistan

Paraguay

Saudi Arabia

United Arab Emirates
Download Your WhatsApp Unblocker in 3 Steps
Download ZenMate VPN today and enjoy WhatsApp without any restrictions. Stay in touch with family and friends despite censorship.
1. Download ZenMate VPN as an app on your mobile device, as a client on your computer or as an extension on your browser by clicking on PRODUCTS.

2. Follow instructions inside the app or client in order to create your own ZenMate account.

3. Choose the desired location, connect and enjoy WhatsApp without restriction.
Why Is ZenMate the Best Choice?
ZenMate is a VPN provider based in Berlin, Germany. We follow strict no logging regulations so none of your online activity will ever be tracked. With over 42 million downloads we are a reliable and a trustworthy service which provides people with online security and privacy. With ZenMate VPN you can not only unblock your WhatsApp, you can also browse privately and encrypt all of your traffic.