Accessing Websites with a VPN
Websites can be unavailable in different countries for many frustrating and annoying reasons.
Sometimes websites set geographical restrictions based on where visitors live. Other times public networks from places like schools, libraries or offices block access to certain websites. Or maybe you're in a country where the government blocks social media, like Facebook or Twitter or you can't access to adult sites, and messaging services.
Whatever the reason may be, a VPN is the safest, fastest, and most reliable way to access your favorite content regardless of where you are.
VPNs aren't only the perfect way to access websites, but they also encrypt your internet traffic. Which secures all your important data while you're connected to the internet.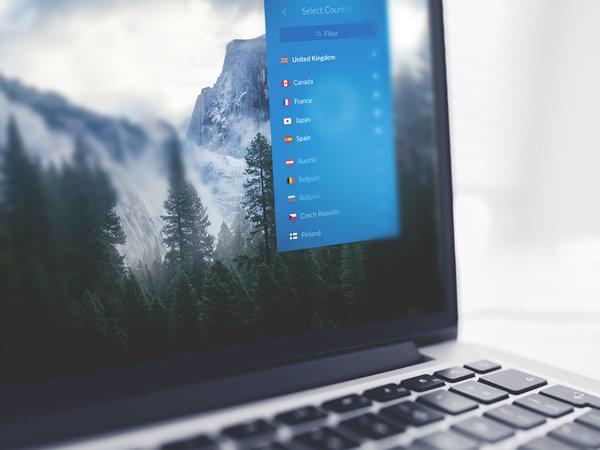 How to Access Content with ZenMate in 3 Simple Steps:
If you want to access websites with a VPN, follow these three simple tips:
1. Download ZenMate's browser extension, desktop client, or mobile app by clicking here.

2. Follow the instructions to create your ZenMate account.

3. Choose your VPN server and then click the big round button - your data is now encrypted, and you have changed your virtual location!
How Does ZenMate Help You Access Websites?
Did you ever wonder why you can't access specific websites? The answer is simple: your IP address.
Every internet user has an IP address that acts like a device's postal address. It's a unique set of numbers that identify your computer online.
Internet Service Providers (ISPs) and government agencies use your IP address to determine what websites you can or can't visit.
There are many ways to hide or change your IP. ZenMate VPN allows you to hide your IP address using remote servers from various locations worldwide.
Should You Use a Proxy to Access Websites?
There are plenty of ways to access restricted websites. Many people choose to use a basic free web proxy as a quick fix.
But, proxies can be a huge risk to your online privacy and security. First, proxies don't encrypt your data like VPNs do. So, your banking info, pictures, emails and any other personal information, can end up in the wrong hands.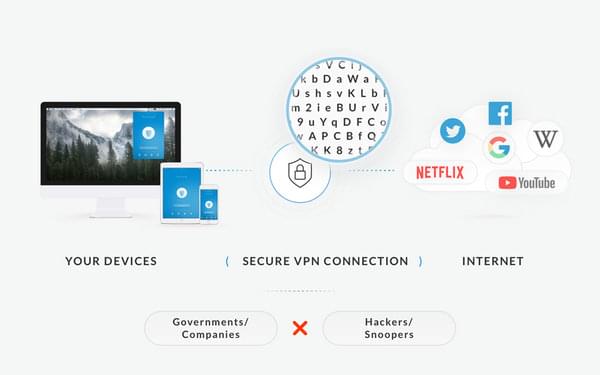 Second, a lot of the time proxy providers sell user information to afford to maintain their operation.
Proxy sites have access to everything you do online. So, they can always sell your information to advertisers. That includes your browsing history, what you watch, what news you read, and more.
A free proxy can be a risky move. It can help you access sites, but it can cost you your privacy.
Why Choose ZenMate VPN?
Instead of using a proxy, use ZenMate VPN. It's the safest option. ZenMate is a reliable, and fast method to access any website. Not only does ZenMate hide your IP address, but it also protects your sensitive information and makes you 100% anonymous online.
Over 47 million people choose ZenMate VPN. Because whether you want to access websites safely, hide your tracks from advertisers or protect your data from cybercriminals ZenMate VPN is the right choice.
Unbreakable Encryption Protection
You don't have to worry about your banking information, pictures, passwords, or anything else getting stolen when you connect to public Wi-Fi networks, from hotels, airports, and cafes.
ZenMate VPN uses military-grade encryption to protect your data from cyber-criminals. Once you connect to a server, your data can't be deciphered even by the world's most powerful computer.
Super-Fast Internet Speed
Having internet connectivity issues? ZenMate VPN can override bandwidth cap limitations from ISPs. So don't worry about slow internet connections ever again.
ZenMate offers unlimited bandwidth for lightning-fast download speeds and a smooth streaming experience free of problems like buffering and slow loading times.
Streaming Servers
ZenMate VPN offers over 4600 servers in 81+ countries worldwide. And our server infrastructure just keeps growing.
And ZenMate also offers dedicated servers for platforms like Netflix, Amazon Prime, Hulu, BBC iPlayer, HBO GO, YouTube, and more! So, you can watch content at high speeds without any buffering or slow loading times.
Access Websites from Any of Your Devices
ZenMate VPN also has dedicated apps for all major platforms, including iOS, Android, macOS, Windows, Chrome, Firefox, and more.
So, no matter what device you use, you'll be able to access the websites you want.
You can use ZenMate VPN on an unlimited number of devices with just one single subscription. You can protect all your gadgets at once.
You're Covered by Our 30-Day Money-Back Guarantee
Whichever plan you choose, there is no risk because our 30-Day-Money-Back Guarantee has you covered. After you get ZenMate Ultimate, you have 30 days to try it out. If, for any reason at all you decide it's not for you, we'll refund your purchase. Just contact our customer support department.
Frequently Asked Questions