Looking for a Free Proxy to Access Websites?
ZenMate VPN's Free Web Browser Extension has you covered! Make the smart, safe choice because unlike most proxy sites we give you:
Blazing fast speeds for streaming content

A Zero Logs Policy

Servers located in 4 Countries

Military Grade Encryption
What is a Proxy?
It's a tool mostly used to access websites you don't have access to when surfing the web. But proxies can be dangerous. Here's what you need to know:
When you connect to the internet, a unique string of numbers is assigned to your device to tell it apart from all the others. That's an IP address. Think of it as a postal address for your device.
The bad part is, some websites might use your IP to block your access. Other times Internet Service Providers (ISPs) set restrictions on what websites their users can visit.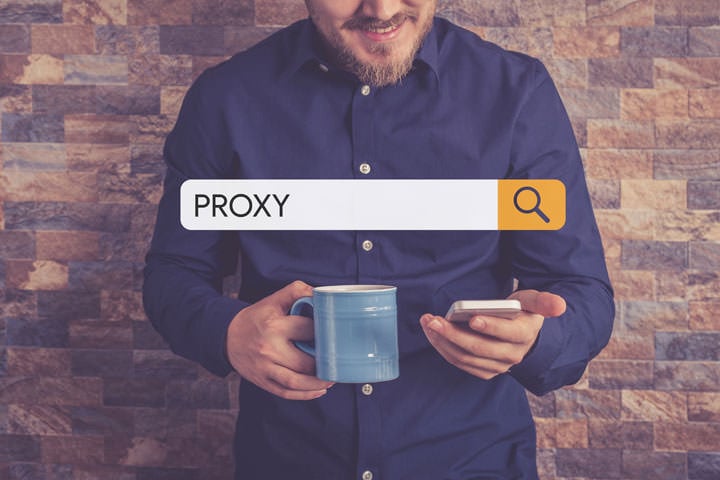 An online proxy hides your IP while you surf the internet. Instead of connecting directly to the website you're trying to visit, your computer will connect to a VPN server that replaces your IP with a different one from another region. Think of it as a middleman between your device and the blocked website.
But that's not all; there are several different types of proxies, all with different purposes and functionalities.
Types of Proxies
Web Proxy - Usually used to improve web performance and speeds, web proxies store a collection of sites in a local cache to access them quickly.

Transparent proxy - Used to access basic websites. The downside is that the sites you access will know you're hiding your IP and your real IP address will be visible to anyone trying to track your online behavior.

Anonymous Proxy- It works like a transparent proxy so it can be used to access simple sites. The difference is that these sites won't be able to view your original IP. But they're still easy to detect.

Distorting Proxy- Works in a similar way to a transparent proxy. The only difference is that it gives the websites a false IP address, instead of your original one.

Reverse Proxy - Also used for web performance, reverse proxies can soften the traffic load on a specific server.
The Dangers of Using Proxy Websites
Many free web proxy sites put your online privacy and security at risk. That's because a working server takes a lot of money to maintain. So, if the provider isn't charging you anything, you may need to ask yourself where their money comes from. One way proxies make money is by storing your data and selling your information to third parties. For instance, in 2015, the popular free service Hola was caught selling its users' bandwidth.
And that's not the worst-case scenario. Some websites have been set up by cybercriminals who are trying to get their hands on your credit card details or passwords. Overall, when you're using a free web proxy, you're trusting it with your sensitive information. Think about that next time you're on the fence about trusting a company.
Why Choose ZenMate VPN over a Proxy Server?
Even though they're similar, there are some fundamental differences between these two technologies that impact how they can be used. ZenMate VPN also changes your IP address and access websites like YouTube and Facebook. But, unlike proxies, ZenMate offers a superior level of privacy and security.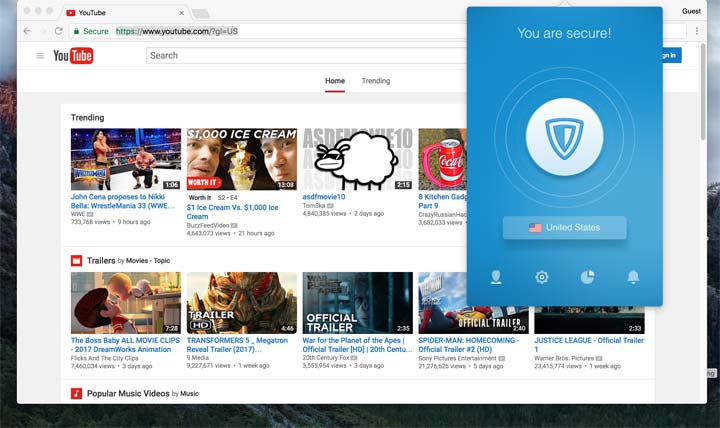 Military Grade Encryption Security
ZenMate VPN encrypts all your web traffic, using military-grade encryption. Which means absolutely nobody, including governments, ISPs, hackers, and criminals, can see your online activity.
No Logs Policy
ZenMate VPN follows a strict no-logging policy. So, you can rest assured knowing nobody monitors or keeps track of your internet behavior. In a nut-shell, unlike proxies, ZenMate VPN shields you against snooping and cybercrime.
High Speeds & For Streaming
ZenMate's VPN service also offers higher speeds. And allows you to access streaming services such as Netflix, Amazon Prime, Hulu, and the BBC iPlayer. At the same time, proxy web servers are overwhelmed and filled with ads that the slow speeds allow you to access only the most basic of sites.
Servers from 81+ Countries
Finally, ZenMate VPN has servers located in 81+ countries all over the world. Meaning you have a variety of options when it comes to choosing your server.
30 Days Money-Back Guarantee
With ZenMate you're not risking anything because our 30 Days-Money Back Guarantee covers you. After you get ZenMate Ultimate, you have 30 full days to try it out. If for any reason at all you decide it's not for you, we'll refund your purchase. Just contact our customer support department.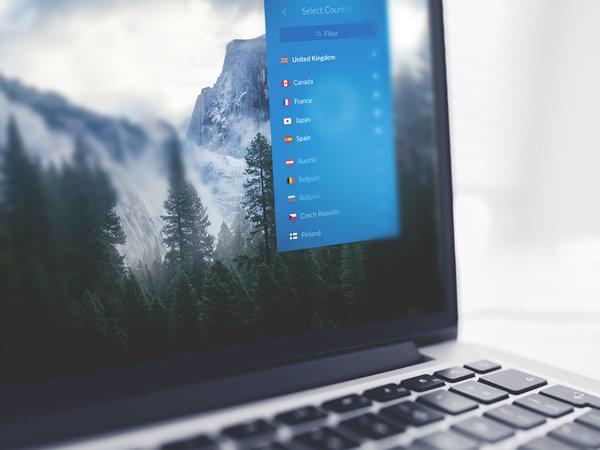 So, if you're searching for something more than ZenMate's Free VPN Extension, upgrade to ZenMate Ultimate by choosing the plan that's right for you.