What is Webcam Hacking?
It might be hard to believe, but nowadays webcam hacking is a real threat to all of us using computers or devices such as smartphones and tablets. Webcam hackingis a process, in which, someone hostile takes over another person's webcam without their knowledge. Chances are, that if you have a webcam and are connected to the internet, there might be someone watching you - especially if you are not protected.
How Does Webcam Hacking Occur?
Webcam hacking is just another type of malware infection and most commonly occurs when downloading a program that has a hidden Trojan inside of it. Trojans often disguise themselves behind the legitimate software, so the user is not aware of any danger. Through Trojans, cybercriminals can easily gain access to a user's system and gain control of their device. A way to avoid such occurrences is to not visit questionable websites and never to install anything from an untrustworthy source.
Another method hackers use to hack into random webcams is by using remote administration tools known as RAT. RATs are installed on your computer in a way that a virus would be, after opening infected files that are often shared during P2P file-sharing downloads. Once a RAT is installed on your PC, a hacker can access all of the user's private data, restart the computer on their own accord, open and close the CD tray and of course, activate the webcam.
Why Do People Hack Webcams?
simply provides a source of entertainment. On the other hand, people also hack webcams to obtain personal information or photos of the victim in order to blackmail them. Webcam hacking is obviously a crime as well as a breach of online security and privacy.
What Are the Signs of a Hacked Webcam?
Unfortunately, it is not possible to know if your computer has a malware infection that controls your camera and a webcam does not have an activity log, so technically there is no way to know if someone has access to your computer or device. A sign to look out for is your camera's LED light blinking randomly. If this occurs, try restarting your computer and check if the camera is still blinking after about 10 minutes.
If it still persists, open the Task Manager and look for winlogon.exe. If you see more than one copy of that program, make sure to disconnect from the internet and run a full system scan with an anti-virus program, because your computer is infected.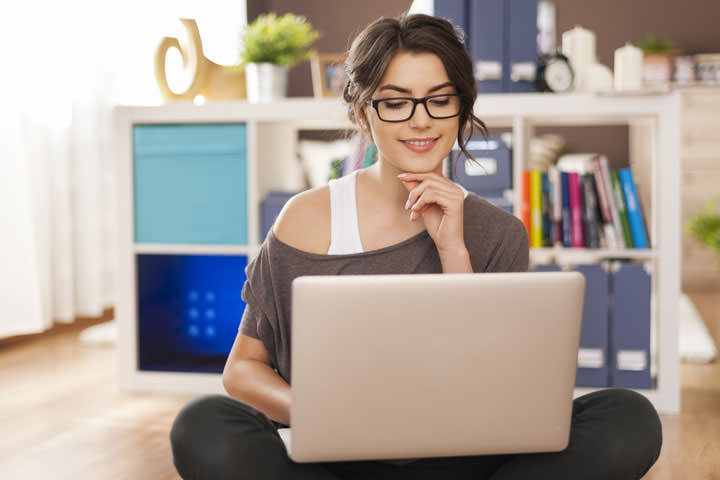 How to Stop Your Webcam Being Hacked
There are several steps that you can take to avoid webcam hacking. Firstly, always use anti-virus software on all of your devices, including your phone and computer. Secondly, ensure you are using a secure Wi-Fi connection by making sure that your router at home has a complex password. In fact, one of the easiest ways to protect yourself is simply by putting some tape on your camera, so if you are not technically savvy, it might be a solution for you.
Here is a summary of things to do and not to do in order to achieve the ultimate protection against webcam hacking:
Look for light. If a camera's LED light is flashing, that is a clear indicator that there is something wrong. Do not ignore it.

Do not open suspicious attachments - Stop clicking without thinking. Try not to open any suspicious email attachments, as they are the prime source of malware. Also stay away from websites that offer free downloads on anything like music or TV shows.

Use an antivirus - Use a strong anti-virus software on your computer in order to prevent malware and spyware and make sure to update your software.

Secure your wireless connection- Make sure that your wireless connection is protected by a strong password

Do not turn off your firewall- You already have a firewall on your PC, but make sure that it is on. It will protect you against any unwanted traffic.


Get a VPN - the best tool to protect your privacy and increase security online
If you realize that your computer has become infected and you are a victim webcam hacking, make sure to contact your internet provider and report the issue. If someone is already blackmailing you, then you should contact the police as soon as possible.
Why Choose ZenMate to Protect Your Devices?
ZenMate is a trusted and reliable VPN service provider located in Berlin, Germany. With more than 43 million downloads and still growing, ZenMate offers hundreds of servers in 81+ locations, turbo speeds, and top-notch encryption. We are committed to helping create a more secure, private and free internet for all.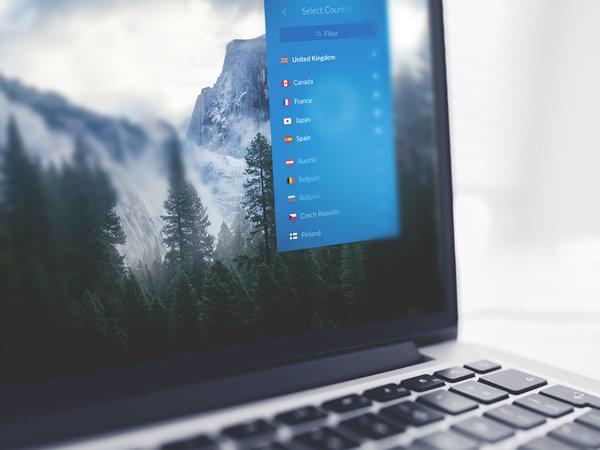 Download ZenMate VPN in 3 Simple Steps
To download, set-up and surf anonymously with ZenMate is super easy:
1. Download Zenmate's browser extension, desktop client or mobile app by clicking on PRODUCTS

2. Follow the instructions within your VPN app or client in order to create your Zenmate account.

3. Choose which server location you would like to connect to and then click the big round button - your IP is now completely hidden.
Choose The Plan That's Right For You