Is Popcorn Time Safe?
Yes, If You Follow These Steps
Even though Popcorn Time may seem like a streaming platform it's essentially a torrenting client with a built-in media player. Which means using Popcorn Time is in a legal grey area.
Luckily, all you need to watch your favorite movies and TV shows safely is a Popcorn Time VPN.
How to watch Popcorn Time and not get into any trouble
Legally, you can use the Popcorn Time app if you don't store or download digital copyrighted content.
Without using a VPN, your ISP (internet service provider) and governmental agencies can track your IP address and see all your internet activity.
But, ZenMate VPN is the perfect tool to hide your IP address so you can watch movies and TV shows on Popcorn Time anonymously.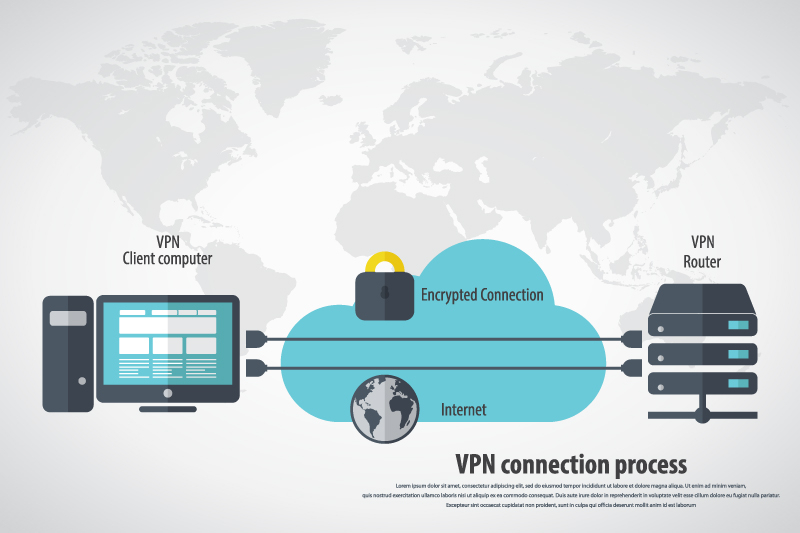 What is a Popcorn Time VPN?
A VPN, or a virtual private network, is a tool designed to keep your online identity secure, private and anonymous. It does so by changing your IP address.
You see, ISPs assigns IP addresses to devices that connect online to be able to track their activity. And when you connect to a VPN server your IP is changed to one from a different location.
Which means nobody can track you anymore. And besides making you anonymous, VPNs also encrypt your internet traffic, so you're shielded against cyber-attacks and hackers.
How to watch Popcorn Time with ZenMate VPN?
After you downloaded and installed Popcorn Time on your device, get ZenMate VPN so you can watch movies and TV shows anonymously. Just follow these 3 steps:
1. Download ZenMate VPN for your device

2. Create your ZenMate account.

3. Choose your server location and then click the big round button. You're now browsing the web 100% anonymously.
After you've connected to one of our servers, fire-up Popcorn Time and enjoy streaming and binging all their video content.
Can I use Popcorn Time without a VPN?
Yes. Even though it's not recommended, Popcorn Time streaming can be used without a VPN service. Even on their website, Popcorn Time mentions that you should use a VPN with their service. Why? Because you could get in a lot of trouble for not doing it.
Since Popcorntime uses P2P torrenting and most of the content they offer is copyrighted. So depending on where you live, you could get fines if governmental authorities or your ISP starts looking into your internet activity.
If you really don't want to use a VPN for watching Popcorn Time, you should keep your device up to date with the latest software, so enable automatic updates. Then you should be extremely careful with your Google searches and whatever else you do online. And finally avoid ads. You could be tracked through them or you could be a victim of a ransomware attack.
Why choose ZenMate as your Popcorn Time VPN?
79+ Locations
Connect to servers from over 79 different countries to experience fast, flawless and buffering-free streaming.
Favorite Servers
Bookmark the servers that work best for you so you can easily find them and connect quickly.
Smart Locations
ZenMate's smart locations feature makes your life easier. Because you can set-up ZenMate VPN to connect to a specific server each time you're on a website or using an app.
Unblock Websites
Bypass geo restrictions and censorship imposed by strict governmental agencies. Simply connect to servers from different countries and discover content you didn't have access to.
Unblock Streaming Services
ZenMate isn't just a Popcorn Time VPN. You can change your virtual location by connecting to foreign servers and unblock entirely different content libraries from services like Netflix, Hulu, Amazon Prime, HBO Now, and more.
Secure VPN for all Devices
You can use the ZenMate VPN app on any device. We have dedicated apps for Windows, macOS, Android, Android TV, and set up OpenVPN directly on your router.
What else do you get with ZenMate VPN?
Military-Grade Encryption
ZenMate uses the best military-grade encryption technology available to make sure all your data stays safe and protected.
No-Logs Policy
We have a strict no-logs policy and we never record any of our users' internet activity. This way you can rest assured knowing nobody can find out you're using Popcorn Time.
Hide Your IP Address
Change your IP address in an instant to one from a virtual location. Our servers ensure you'll always be able to camouflage your internet activity.
Stay Protected on Multiple Devices
Protect all your gadgets and devices. Because only 1 ZenMate subscription covers the use of an unlimited number of devices. Sheild your online activity now.
Protect Your Personal Information
Rest assured knowing all your personal information is safe. Don't worry about cracked passwords, hacked emails or leaked banking details. ZenMate VPN's encryption will protect all your data.
Kill Switch
ZenMate's kill switch feature is your last line of defence. If your VPN service drops for any reason, ZenMate immediately shuts down your internet connection to make sure nobody will find out you're using Popcorn Time.
Frequently Asked Questions
To solve your "Popcorn Time not working" error try uninstalling the app, reboot your device and then install it again.
Using a free Popcorn Time VPN does close to nothing for you. That's because most free VPN services don't protect your data. A VPN infrastructure costs a lot of money to maintain. So instead of charging you free VPNs or proxies sell your data to the highest bidder, most of the time those are advertisers. So, if you're using Popcorn Time and somebody finds out your internet activity you can get in a lot of trouble.
A: If you want to use Popcorn Time without a VPN just run the app without connecting to your VPN service. But be aware that this could get you in a lot of trouble with anti-torrenting governmental authorities.
47,653,967 USERS WORLDWIDE
ZenMate VPN has already helped more than 47 million users around the globe to access the web privately and securely.
Plus: ZenMate offers a 30-Day Money-Back Guarantee
After you get ZenMate VPN you have 30 full days to change your mind.
If for any reason at all you decide it's not for you, we'll refund your purchase. Just contact our customer support department.