The Easiest Way to Unblock Youku
Youku is a video hosting service that's only available in China. Which means viewers outside the country can't access the website.
However, with ZenMate VPN, you can easily bypass Youku's geographical restriction and enjoy its content from anywhere in the world.
Why is Youku Blocking Your Access?
Your IP address is a dead giveaway for your location. Think of it as a phone number for your computer. Just like someone can block your number, your IP can also be blocked by internet service providers or websites.
Due to the censorship and content licensing agreements enforced by the Chinese government, Youku can only stream within the country's boundaries.
Which means unless you have a Chinese IP address, watching Youku is impossible. So, if you're traveling outside mainland China, for instance, you can't access any of the TV, Drama, Sports and blockbuster movies in the Youku app.
That's Where ZenMate VPN Comes In
A VPN is a simple and reliable tool that hides your IP address and can unblock streaming and any censored video content on Youku.
ZenMate VPN offers 3600+ servers located in various countries worldwide, including Hong Kong, Australia, Japan, the US, the UK, Brazil, and more.
This way you can re-route your traffic to hide your real IP address and exchange it with one from another server, located in a different co
This means that not only will you be able to unblock Youku content from anywhere in the world. But you'll also have the possibility to access the full library of other streaming services like Netflix, Amazon Prime, Hulu, YouTube, YouTube Premium, YouTube TV, and more.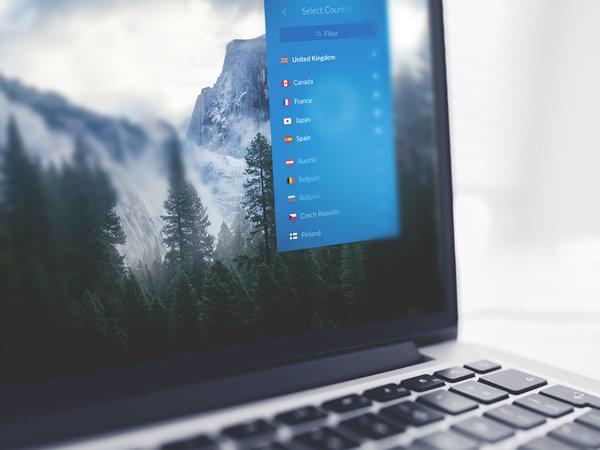 Why Choose ZenMate VPN for Unblocking Youku?
Instead of getting a Firefox or Google Chrome extension, that only works for your browser, you can get ZenMate VPN and unblock the Youku app. You'll rest assured knowing you'll never have to see this error message ever again: "Sorry, this video can only be streamed within Mainland China."
Plus, a VPN doesn't only bypass geo-restrictions. It also encrypts all your traffic, meaning it will ensure your security and anonymity online.
Nobody, including hackers or even the government, can find out who you are, where and when you are accessing Youku. Unlike other VPN providers, ZenMate VPN does not keep any logs or history of your online activities.
Discover the Best China VPN
Overall, ZenMate VPN is the perfect choice for anyone looking for live streaming, unblocking videos, unblocking websites, and to unblock Youku outside China.
ZenMate is a trusted VPN, with over 42 million users worldwide. We have servers based in over 78 locations, including Hong Kong, the United States, and the United Kingdom.
This means you can choose your virtual location from a wide variety of countries and access any website, including Youku.
You should also know that our VPN service never keeps any logs of your online activity. Which means it's impossible for anyone to get their hands on your personal data. So, you don't have to worry about the government, advertisers, hackers, or anybody else snooping around your private information.
At ZenMate VPN, we welcome anyone who wants to watch video content on Youku. Even if it's blocked outside mainland China.
ZenMate VPN is available as an extension on all the browsers. Chrome, Opera, Firefox, you name it. We also have dedicated apps for all the major mobile platforms, including Android and iOS. With ZenMate VPN, you can unblock and watch any video on Youku no matter what device you use.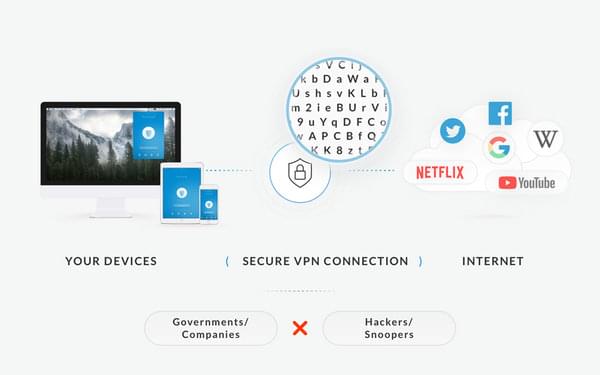 Download ZenMate VPN in 3 Steps
1. Download ZenMate's browser extension, desktop client or mobile app by clicking on PRODUCTS
2. Follow the instructions within your VPN app or client to create your Zenmate account.
3. Choose which server location you would like to connect to and then click the big round button - your data is now encrypted.
The Danger of Using Free Proxy Websites to Unblock Youku Streaming
When choosing a VPN service, there are many providers and proxy websites that offer to unblock Youku video content for free.
However, a VPN infrastructure costs money. If a VPN provider or proxy isn't charging their users, let me ask you this: Where do you think they're getting their money from?
Many free VPN providers make money by storing and selling their user's data or by selling their bandwidth.
So be aware of the danger of using a proxy when unblocking games online. Try to use a VPN which unblocks videos on Youku TV, and also protects your personal information.
Choose The Plan That's Right For You