Top 5 Private Internet Browsers
Google Chrome, Microsoft Edge and Safari are among the most used browsers that collect user data. And here's the truth: when you open a new incognito window in your browser or when you select private browsing mode, you're not becoming anonymous.
The browser and your ISP (Internet Service Provider) still log your data and keep track of your activity. The only difference is your browser history won't be saved on your computer.
This information can be used to track you, or it can be sold to advertisers that create personalized ads, based on your web browsing history.
Because we've grown tired of data collection, we decided to put together a list of the best private browsers you can use in 2020, so here it goes.
1. Tor Browser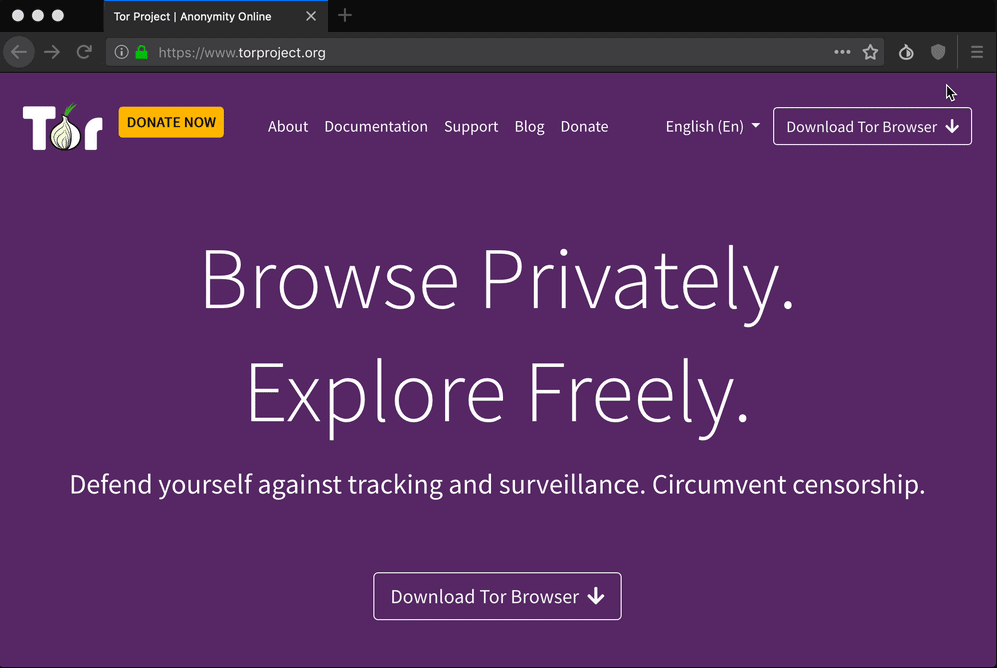 Tor is a free and open sourced browser created with privacy in mind. It was developed by the Tor Project in 2002 and it's based on the Firefox browser. So, what makes Tor the top private browser?
Their mission is "to advance human rights and freedoms by creating and deploying free and open source anonymity and privacy technologies, supporting their unrestricted availability and use, and furthering their scientific and popular understanding."
Tor browser blocks plugins that reveal your IP address like Flash, RealPlayer, QuickTime and more. And as a secure browser, it also offers tracking protection against cookies and malware.
Tor uses disconnect.me as its default search engine. And it never tracks your activity, browsing history, passwords, search history. It also clears cookies and cache after every session.
2. Brave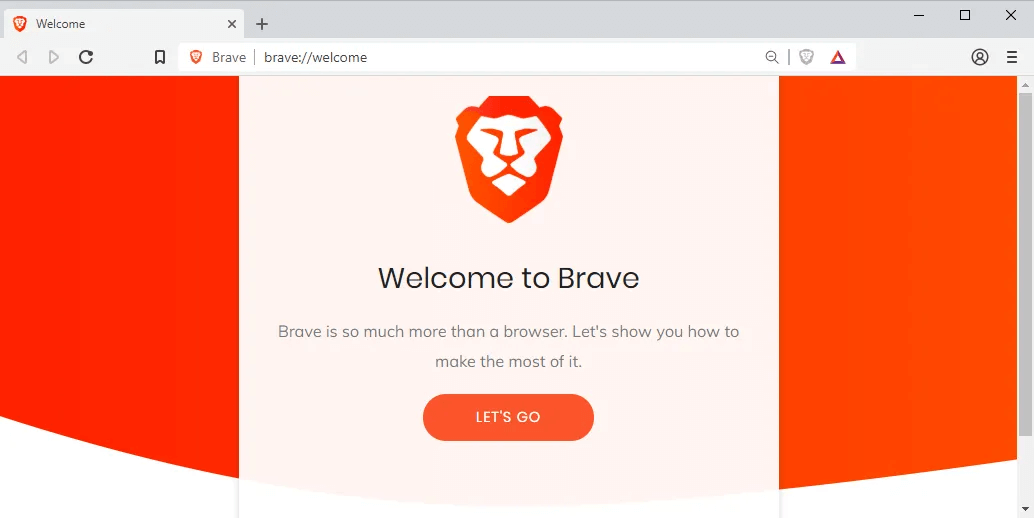 Brave is a free browser available for both desktop and mobile devices used by over 8 million people world-wide. The company is ran by Brendan Eich, who was the CEO of Firefox but had to step down. The popular browser is based on Chromium, which is the open-source code of Google Chrome. This means, among other things, that you can install your favorite extensions from the Chrome Web store.
Brave prides itself of being twice as fast as Google Chrome and Firefox on desktop. And they claim that they load pages 8 times faster than Chrome on Android and Apple Safari on iOS.
The Brave Chromium browser hides your browsing history and blocks tracking. However, it does not block all ads.
Brave has a built-in ad-blocker called Shields which blocks most ads and the trackers that come with them. It also clears the cookies installed from the websites you visit and upgrades you to secure connections when the sites support them. Probably Sheilds' most useful feature is that it blocks malicious code and sites you visit, like the ones using your computer to mine cryptocurrencies.
Other Chromium based browsers include: The Iridium browser, Epic Privacy browser, Opera, and Slimjet Browser, that's also compatible with all Chrome addons, like the ZenMate VPN browser plugin.
3. Firefox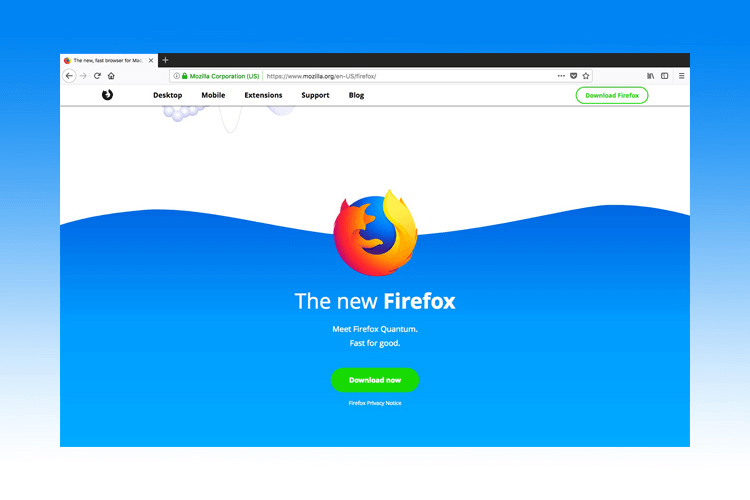 Firefox is one of the most popular web-browsers out there. It's developed by the Mozilla Foundation which is a non-profit organization. The browser is open-source and private. It does not track your internet activity so advertisers can't use your data.
Mozilla's newest version, Firefox Quantum, has been advertised as its most privacy-friendly update so far. In the privacy settings you'll find the option to "Block Third Party Trackers". You can choose to block all the content that might track your activity, like Trackers, Cookies, Cyrptominers and Fingerprinters.
Firefox is a great browser for anonymity but make sure to change your default search engine because right now it runs Google. With a few other tweaks you can browse privately and Firefox also has a ton of security features.
Other private browsers based on versions of Firefox are: Firefox Focus, Pale Moon and Waterfox. Which all support Firefox addons that can take your privacy to the next level like ZenMate VPN.
4. DuckDuckGo (mobile browser and browser extension)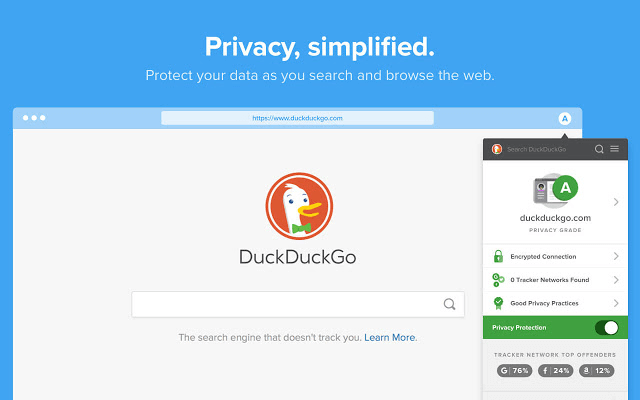 DuckDuckGo is mostly known for their privacy-oriented search engine. With DuckDuckGo you won't have any privacy breaches, they never store or collect any data on your search history. This means you won't get any targeted adds based on your search queries and you can be sure you're getting the same search results as other users.
The DuckDuckGo browser is designed for mobile devices like phones and tablets for both Android and iOS. And they also offer a Google Chrome and Mozilla Firefox extension that does the same thing as the search engine only for your entire browsing activity. Another perk of the DuckDuckGo extension is that it gives you information on the cookies and trackers it blocks.
5. Ghostery (mobile browser and browser extension)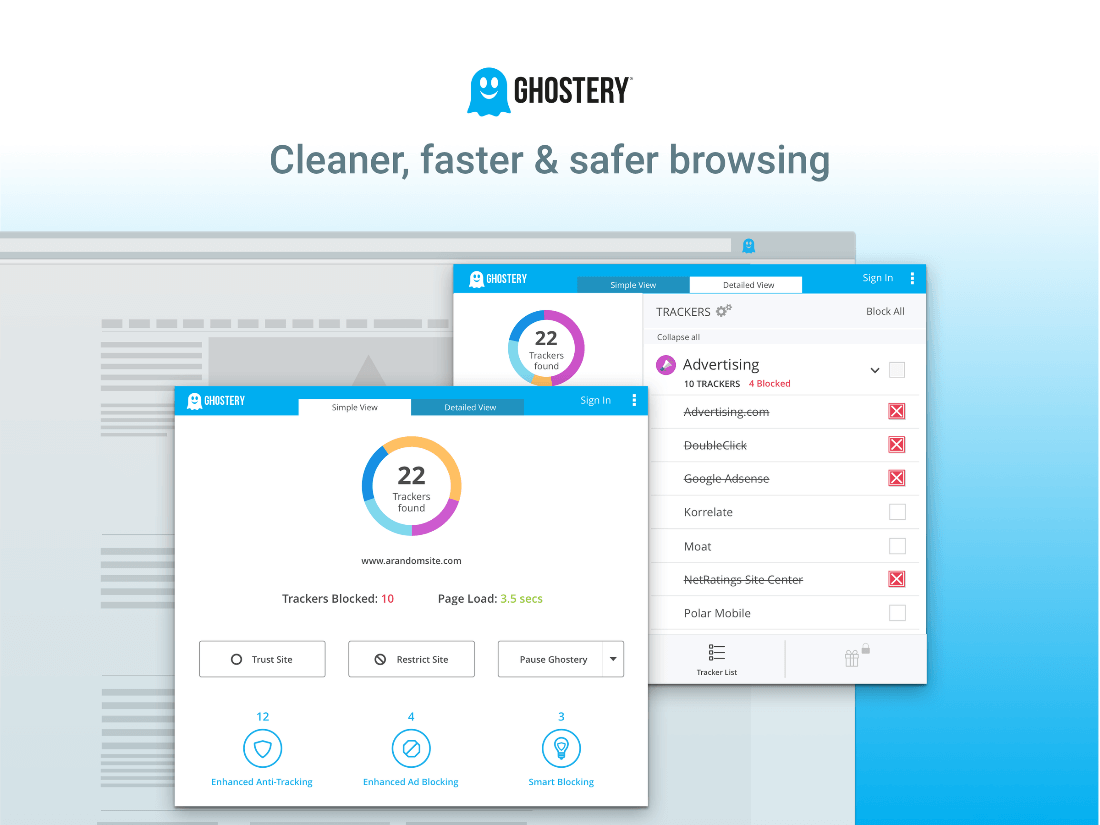 Like DuckDuckGo, Ghostery is a browser security solution made for mobile devices that run on Android and iOS. The mobile browser blocks ads and tracking cookies and doesn't store any information about its users.
The Ghostery browser extension also blocks tracking ads and cookies and gives you plenty of information about what it blocks. You can also mark some of the tracking tools you find as trusted if you decide your browser shouldn't block them. That's the main difference between the Ghostery and DuckDuckGo extensions, if you want to have the ability for more customization Ghostery is aimed at more experienced users.
Why choose ZenMate VPN for private browsing?
But are any of these browsers enough to get complete privacy online? Probably not. And what if you just want to keep using Chrome, Safari, Edge or whatever browser you're used to, and still want to stay anonymous online? Then you can try out a free VPN chrome extension like ZenMate has to offer. Combined with browsing incognito or in private mode it's the perfect solution for an anonymous browsing experience.
ZenMate is a virtual private network software that hides your IP address behind a proxy server or a VPN server. It also encrypts all your internet data using military-grade encryption. That way, no matter what your default browser is, nobody can track you or hack your connection and you can experience total digital freedom.
ZenMate VPN is available for Windows, macOS, Android, Android TV and iOS, and just 1 single ZenMate subscription covers the use of an unlimited number of devices.
Plus, if you want a complete solution and total internet security, ZenMate offers free proxy browser addons for Google Chrome and Mozilla Firefox.
Frequently Asked Questions