ZenMate VPN for iOS
One Click Connect
No Logs
360° Protection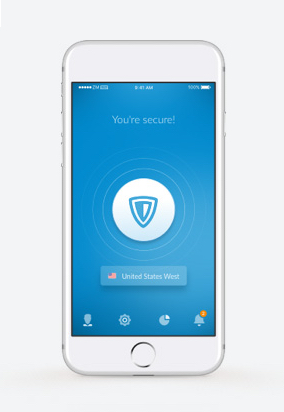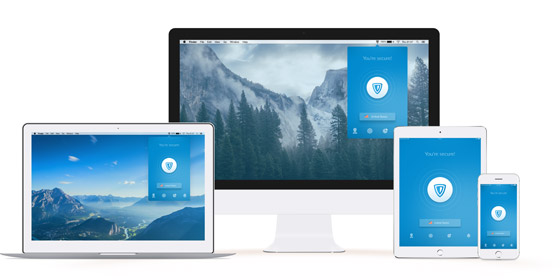 Why is ZenMate VPN the best choice for iOS users?
Privacy does not exist online. Government agencies, advertisers and hackers are following your virtual steps. Painting a picture of you. Selling information about you. Targeting you. As unsettling as this may sound, it doesn't have to be this way. You can protect your private data and leave no trace behind when connecting to the internet via your iOS device.
ZenMate VPN uses the best encryption software and shields you from data thieves to fully ensure your security online. Not even we at ZenMate can see what you and our 42 million users worldwide get up to. When we say 'shield', we mean 'shield'. So download our iOS VPN and enjoy the internet anonymously on the go - it's not just an iPhone VPN and an iPad VPN, but it also secures any other device!
Get all ZenMate features for your iOS device
High Speed Connection
All of the ZenMate VPN servers offer unlimited bandwidth and lightning fast speeds.
Stay Protected on Multiple Devices
Use ZenMate VPN on up to 5 devices at a time to ensure your security and privacy.
Strict No-Logging Policy
ZenMate VPN follows a strict no-logging policy. Stay worry free and secure.
VPN for all Devices
ZenMate is available on Windows, Mac, Android, iOS, Chrome, Opera and Firefox.
Made in Germany
Made with love in the heart of Berlin - under strict data protection laws.
Trusted by 40+ Million Users Worldwide
More than 40 million users worldwide are using ZenMate. You're in good company.
One Click to Connect
ZenMate VPN is the simplest VPN available, just one click to connect.
More than 30 Global Locations
ZenMate VPN offers hundreds of servers in more than 30 global locations.
Easy setup within a Minute
Get ZenMate1 minute setupYou're secure!
Ensure your Security
You wouldn't walk through the mall with a banner showing your bank details, shopping history, and what you really thought about the play your first cousin twice removed invited you to last Saturday. Awfully specific example? The data that is being collected about you whenever you're browsing the internet is far more specific than that, believe us. It should be nobody's business but yours, though. ZenMate VPN ensures the safety of your personal information online.

Besides the obvious dangers of faceless cyber criminals emptying your bank account, we find out more and more about the extent of the risks everyone faces on the web. Votes are being influenced, news is being faked, search engines are being trained to know more about you than your best friend. We don't think this is right, and we actually think it is very dangerous. Download ZenMate VPN now and lock your private information up - your iOS security matters!
Protect your Privacy
You hear it all the time: Big Brother is watching you (imagine gloomy sci-fi soundtrack, please). The internet has turned the modern world into an Orwellian dystopia and anonymity online is a myth at best. Government agencies and ISPs collect your personal information, advertisers and hackers are snooping on you. But you can fight back and protect your privacy with a VPN!

Connecting to the ZenMate servers with your iOS device is like strolling around the web in a designer invisibility cloak. ZenMate guarantees that your private data remains private. It lets you adapt to the constantly changing online environment so you are able to navigate challenging times without sacrificing your anonymity. Cut off the whole mob that is preying on you and your data when browsing. This way, you can use the internet as intended and not become the product. You're not a handbag, Steve. Or whatever your name is. You're a human being.
Avoid Censorship
Traveling or living abroad in a country that is imposing strict censorship regulations on online content? Shouldn't the internet be free of restrictions? We think it should! As you are already on our website reading this text, you probably do, too. We strongly believe that you should have access to any information, website or application you wish when using your iOS device. And we're really passionate about this - but what sets us apart from most other VPNs out there is that we're not compromising your personal data along the way.

Censorship is a way to keep people in check and restrict their freedom in an attempt to maintain existing power structures. By using ZenMate VPN, you experience a more democratic web. So go with a trustworthy VPN, download ZenMate today and connect to one out of more than 30 server locations we offer worldwide. Liberate your iOS device and experience a safe online connection without boundaries.
Unblock Geo-Restrictions
Call us idealistic, but at ZenMate we strive towards providing people around the globe with a free and unrestricted internet. Are you tired of seeing geo-restriction messages while browsing the internet with your iOS device? Yawn, we definitely are. And we want you to be able to access your favorite home content while abroad. Connect to any of our 30+ server locations worldwide and enjoy total freedom online with ZenMate VPN. You can change the rules of the web with just one click. Be a vigilante.

And hey, the entertainment factor of accessing the content you love is a massive plus, but we want you and your personal data to be secure at the same time. Because isn't it much easier to have fun without anything in the back of your mind? Have unlimited options when connecting your iOS device to the web, no matter where you are, and stay absolutely secure at the same time. Let's reinvent the internet.
47,658,400 USERS WORLDWIDE
ZenMate VPN has already helped more than 47 million users around the globe to access the web privately and securely.