ZenMate WebRTC Protect
Prevent IP Leaks from Your Browser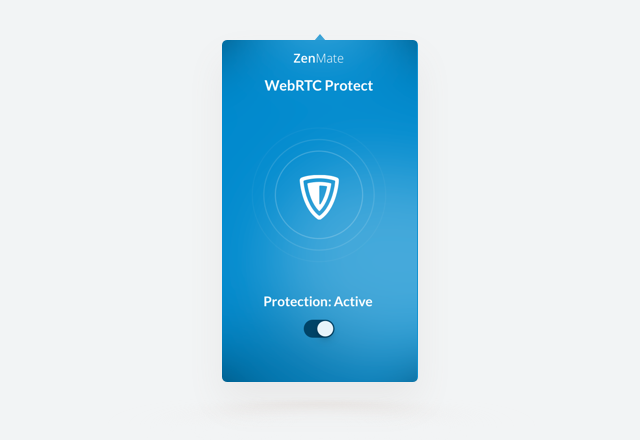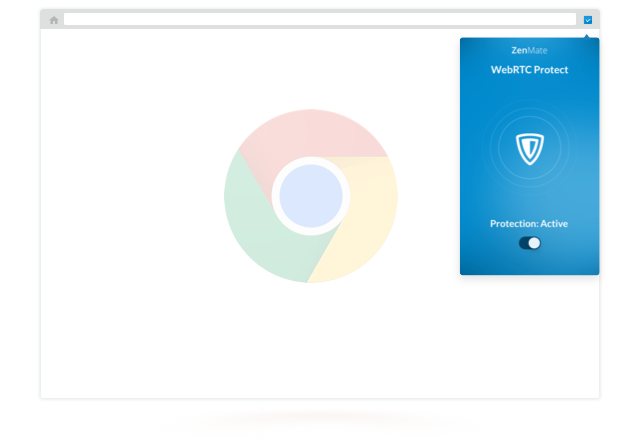 What is ZenMate WebRTC Protect?
ZenMate WebRTC Protect is a free and simple extension for your Chrome browser that will ensure that your IP address is never revealed online. The WebRTC (Web Real-Time Communication) protocol can cause web traffic to bypass proxies, resulting in potential "leaks" of the user IP address. With ZenMate WebRTC you will prevent any danger of exposure as well as boost the status of your online security. At ZenMate we strive towards providing people around the world with a more secure and unrestricted internet experience.
Easy setup within a Minute
Get WebRTC Protect Now1 minute setupNo IP Leaks
Want more? Secure all your online devices with our VPN!
High Speed Connection
All of the ZenMate VPN servers offer unlimited bandwidth and lightning fast speeds.
Stay Protected on Multiple Devices
Use ZenMate VPN on up to 5 devices at a time to ensure your security and privacy.
Strict No-Logging Policy
ZenMate VPN follows a strict no-logging policy. Stay worry free and anonymous.
VPN for all Devices
ZenMate is available on Windows, Mac, Android, iOS, Chrome, Opera and Firefox.
Made in Germany
Made with love in the heart of Berlin - under strict data protection laws.
Trusted by 40+ Million Users Worldwide
More than 40 million users worldwide are using ZenMate. You're in good company.
One Click to Connect
ZenMate VPN is the simplest VPN available, only one click to become anonymous.
More than 30 Global Locations
ZenMate VPN offers hundreds of servers in more than 30 global locations.
47,658,400 USERS WORLDWIDE
ZenMate VPN has already helped more than 47 million users around the globe to access the web privately and securely.