Unblock Spotify
Spotify is one of the world's leading music streaming service. With over 38 million songs and over 2 million artists, users of the popular music platform stream over 40.000 songs a day.
However, Spotify has some geographical restrictions in place. That means sometimes you won't be able to access the app and listen to music. It all depends on where you are. Luckily there's a simple solution to override these restrictions.
Can't listen to your favorite songs while at school or at work? Or maybe you're traveling to a country where Spotify is blocked. No matter the reason, ZenMate VPN can help you get unrestricted access to Spotify at school, work or if you're traveling outside the United States.
How to unblock Spotify with ZenMate?
There are many VPNs for Spotify, but what makes ZenMate the best Spotify VPN? With ZenMate you can get the Spotify web player unblocked as well as the app in locations where you can't access your Spotify account.
So, you'll be able to enjoy audio streams, like music and podcasts as well as music videos from Spotify in restricted countries. After downloading the Spotify app, all you have to do is follow these easy steps:
1. Download ZenMate's browser extension, desktop client, or mobile app by clicking here.

2. Follow the instructions to create your ZenMate account.

3. Choose your VPN server from the home screen and then click the big round button to connect.
Open the Spotify app or web player. You can now stream music and listen to podcasts no matter where you are.
If you want to be 100% safe you can also change Spotify country. To go to the Spotify countries settings, log-in to your account from Spotify's website, then select "subscriptions", go to "update details" and then "change country".
How does ZenMate VPN work?
ZenMate VPN is the perfect tool for Spotify users to unblock Spotify in restricted countries or locations.
ZenMate is a virtual private network software that can be used to bypass geographical restrictions and to unblock websites and apps in countries with harsh governmental regulations.
The way VPN apps work is instead of connecting your IP address directly to the website you're trying to access, you first connect to an intermediary remote server that changes your IP. And then you the VPN connects you to the website you're trying to visit.
Think of it as the middleman between you and Spotify. So, if you can't stream music at school or work. Or if you can't listen to Spotify outside your home country, just connect to one of ZenMate's servers from a different location. We have server locations in over 79 different countries worldwide.
ZenMate VPN will change your IP, and your virtual location. This way you can get total private internet access and you'll be able to listen to the songs you want on your iOS or android device, no matter where you are in the world.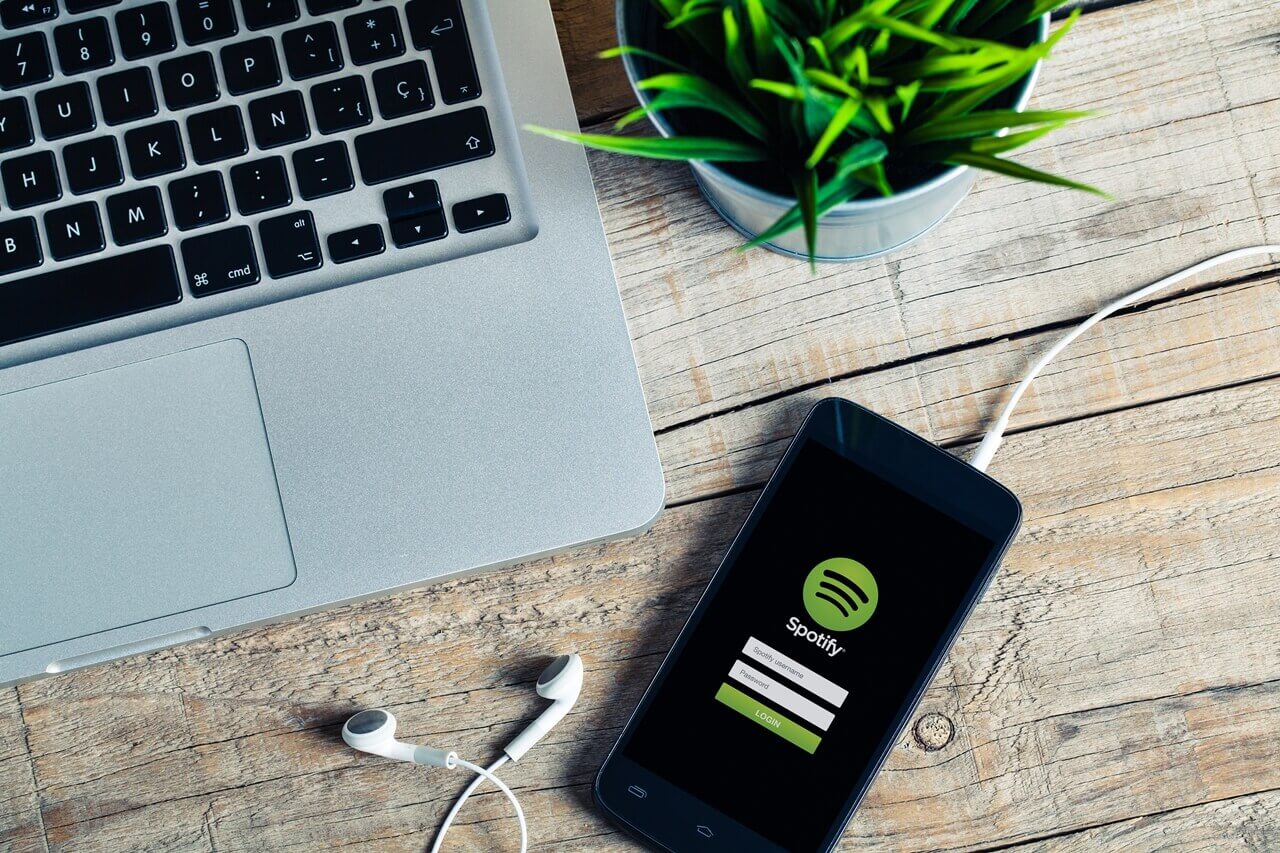 Why is ZenMate the best VPN for Spotify?
If you're looking for a VPN to unblock Spotify in a restricted country, ZenMate is a reliable VPN provider. Our service is guaranteed to work with Spotify. Over 47 million people use our VPN service every day to unblock websites and keep their personal details safe.
That's because ZenMate has a strict no-logs policy. From the moment you connect to one of our servers you become totally invisible online. Plus, ZenMate VPN has IP locations in over 79 countries world-wide.
We never keep any records of our users' activity. Plus, ZenMate VPN uses the best military-grade encryption technology to make sure no hackers or cyber-criminals can get their hands on your sensitive information like payment details, emails or passwords. With ZenMate VPN you can experience unlimited bandwidth and lightning fast connection speeds. And ZenMate also has a kill switch feature that shuts down your internet connection if the VPN drops for any reason. This way you'll never be exposed.
And that's not all, ZenMate also has special servers for unblocking streaming on platforms like Netflix, HBO GO, Hulu, Amazon Prime, BBC iPlayer, and more. As well as dedicated downloads servers for getting fast speeds and keeping your downloads private.
ZenMate is available on almost all operating systems. We have dedicated apps for Windows, macOS, iOS devices, Android, Android TV, and we support OpenVPN configuration to install the VPN on your router. That means you'll be able to stream Spotify on Mac, or Windows devices as well as on mobile devices. And if you don't want to buy VPN services, we also offer free browser extensions for Google Chrome and Mozilla Firefox.
With only 1 ZenMate VPN subscription covers up to 5 simultaneous connections. That means you can protect an unlimited number of devices. So, you'll be able to unblock Spotify on your laptops, phones, tablets, or whatever devices you like.
Plus, we also offer a 30-days moneyback guarantee. If you decide that ZenMate is not for you, you have 30 days to ask for a refund and we'll give you your money back ASAP.
Frequently Asked Questions
Choose the Plan That Works Best for You
Plus: All Monthly Plans Include a 30-Day Money-Back Guarantee