How to unblock YouTube
Watch restricted YouTube videos and unblock websites
For many people, YouTube has replaced the TV. And even if this isn't the case for you and you'd file this fact under 'teenage quirks', you can't deny that you're still a regular platform user. You go to YouTube to check the latest trending music videos, watch cats push objects off tables, or to keep in touch with your favorite YouTube vloggers. But what if your access to YouTube is blocked?
How many times have you seen one of these 3 error screens? "Video isn't available in your country/region due to copyrights" or "This video is not available" or "The uploader has not made this video available in your country."
Well if you're sick of seeing these messages, continue reading to learn how you can bypass geo-restrictions and override censorship. And finally unblock sites like YouTube, or even streaming platforms like Netflix, Disney Plus, Amazon Prime Video, HBO GO, BBC iPlayer, Hulu, and more.
Discover all the different ways to unblock YouTube when it's blocked, how to get YouTube unblocked at school, college, university or at work, and how do it anonymously.
Additionally, we will explain why a virtual private network is the safest and most reliable option (way better than any web proxies) when it comes to un-blocking YouTube. Plus, we'll shine a light on why some of the YouTube content might be blocked for you.
ZenMate VPN software is trusted by over 47 million users and is the top tool for unblocking YouTube videos or any other geo-restricted content found on the web.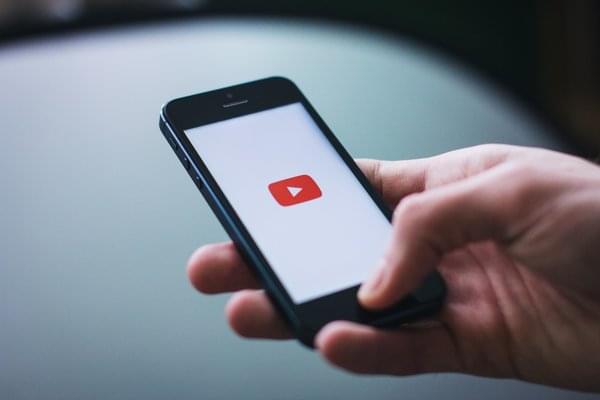 How to unblock YouTube and watch your favorite videos
1. Download ZenMate's VPN to your browser, desktop or mobile device. ZenMate works with iOS, Android, Mac, Windows, Chrome, Microsoft Edge, Firefox and more.

2. Create a ZenMate account.

3. Choose the virtual location of whichever location you need and simply connect. Now, you can access any blocked YouTube videos anytime, anywhere.
How does a VPN help you watch unblocked YouTube videos?
To fully understand how a VPN can access blocked YouTube content, we will first explain how videos can be restricted in the first place. Any device that connects to the internet has a unique number assigned - an IP address. An IP address reveals the geographic location of your device. And your IP address is always visible by the domain you are trying to connect to. Governments, internet providers or online video streaming services such as YouTube can easily block you from watching videos or accessing the content on their sites based on your IP address. It also makes your online footprint easily traceable.
A VPN is a tool which allows you to hide your IP address. VPN service providers have a server infrastructure located in various global locations. By connecting to a VPN server located, let's say, in the USA, you exchange your original IP address for a US one. That's the whole trick to unblocking YouTube videos, or accessing any type of restricted online content. You just need to choose a geo-location where that service you want to access is not banned and connect to a server located there. At ZenMate we have hundreds of servers located in over 79 different countries.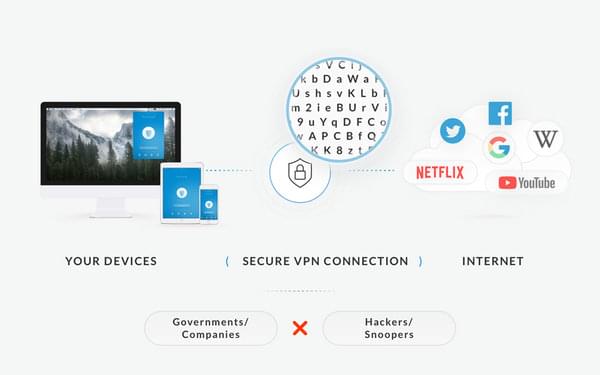 Other benefits of using a VPN
At the moment, a VPN is the only safe, reliable and fast method for unblocking YouTube and any other form of online content. It is a vital piece of software not only meant for unblocking websites and encrypting data.
Because a VPN does far more than just hide your IP. It also changes your virtual location and encrypts your data and activities online. This way no one will be able to spy on you - not the government, not cyber criminals, not data-hungry corporations.
VPN clients are often used by people who wish to keep their online activity private and secure. It's helpful for people who often travel and tend to connect to unsafe public WIFIs, or individuals who live outside of their home country and wish to have access to geo-restricted content. In many countries around the world, governments and corporations tend to censor their online content or impose geo-blocking. And let's face it, it doesn't sound like a fun idea to share our browser history with the world. Nor does it sound like one to completely expose our personal data like your credit card information.
And this is something no other type of service that can help you access any blocked online content can do.
Proxy vs. VPN
Here's the big elephant in the room, that no one likes talking about, when it comes to using free proxy servers. When you use a free proxy site to unblock YouTube, you are giving this site privileged access to your browsing data.
Proxies are often used by cyber criminals as an easy way to steal personal information such as bank details, logins, passwords or credit card information. All the data you type in while using a proxy can be easily traced and stored by its owner. And once it's stored, it gets sold to the highest bidder. This is how this type of services make their money. Or did you really think they're 'free'?
VPN services, on the other hand, have a strict No Logs policy in place. This means that all the data that runs through a VPN server gets automatically erased. It's like it never existed.
Plus, VPNs employ the latest data encryption standards to make sure absolutely no one can hack you.
And what's more, while a proxy only has a few servers that you can connect to, a VPN software has hundreds and even thousands of them spread out in all 4 corners of the globe.
Try ZenMate's free VPN browser addons
Unblock YouTube videos with our free proxy software. The ZenMate VPN extension is ideal middle-ground between a proxy and a VPN. Unlike most web proxies, we don't store any of our users' data and offer unlimited bandwidth. Plus, our extensions uses military-grade technology standards to keep your data encrypted. Unblock censored YouTube videos and experience complete freedom online with ZenMate VPN.
We offer an extension for all 3 major web browsers: Chrome, Opera, Microsoft Edge and Firefox.
How to unblock YouTube at school?
ZenMate VPN's free browser extension can help you unblock YouTube on your work or school computer. Just download our extension on the browser you're using, connect to one of our remote servers and you'll be able to access any site, and watch the YouTube videos that are banned in your area.
Why is ZenMate the best YouTube Unblocker?
ZenMate VPN unblocks YouTube videos, blocked websites, age restricted content or streaming services. With more than 47 million users and a growing community, we offer ultimate level security and privacy against prying eyes. We do not log any of our users' data, so no one, including us, can track your online activity. Download ZenMate now and enjoy having a trustworthy YouTube unblocker for life on all platforms and operating systems - Windows, Mac, iOS, or Android.
High speed connection

All ZenMate VPN servers offer unlimited bandwidth and lightning fast speeds.

Stay protected on multiple devices

ZenMate VPN allows simultaneous connections on up to 5 different devices.

Strict No-Logs policy

Your online anonymity is guaranteed. Our servers automatically delete all the data that runs through them.

VPN for all devices

ZenMate is avaialbe for Windows, Mac, Android, iOS, Google Chrome, Opera, Microsoft Edge or Firefox.

One-click-connect

We offer an intuitive and user-friendly experience. Just one click is all it takes for you to unleash ZenMate VPN at full throttle.

More than 79 global locations

Escape all Internet restrictions with our over 800+ servers from more than 30 countries.
Frequently Asked Questions