Why Download Anonymously with a VPN
Torrenting online can be dangerous. Each time you open BitTorrent or uTorrent, you're exposing your IP address to millions of users. And with it, you're making all your downloads public and giving people access to other sensitive information like your passwords and banking details. Plus, your ISP (internet service provider) can easily discover whatever you're downloading online and how.
Luckily ZenMate VPN can offer you the protection you need when downloading torrents. ZenMate uses military-grade encryption technology to shield your online activity and private data from nosy hackers, ISPs, and even governmental organizations that might be spying on you.
Is Torrenting Legal?
You might be wondering if torrenting is legal in your country? Even though it might seem like the torrenting activity is in a legal grey area, it's not as complicated as most people think.
Not many countries allow torrenting. But, torrenting is illegal only if the material you're downloading for free is copyrighted. The same goes for peer to peer torrenting.
So, torrent clients like BitTorrent and uTorrent are not illegal. But because websites like The Pirate Bay and Kickass Torrents had copyrighted material on them, they've been banned.
However, there are many legal uses for torrenting. You could discover music and content from independent artists, download Linux distributions, or download public domain films, music, and books.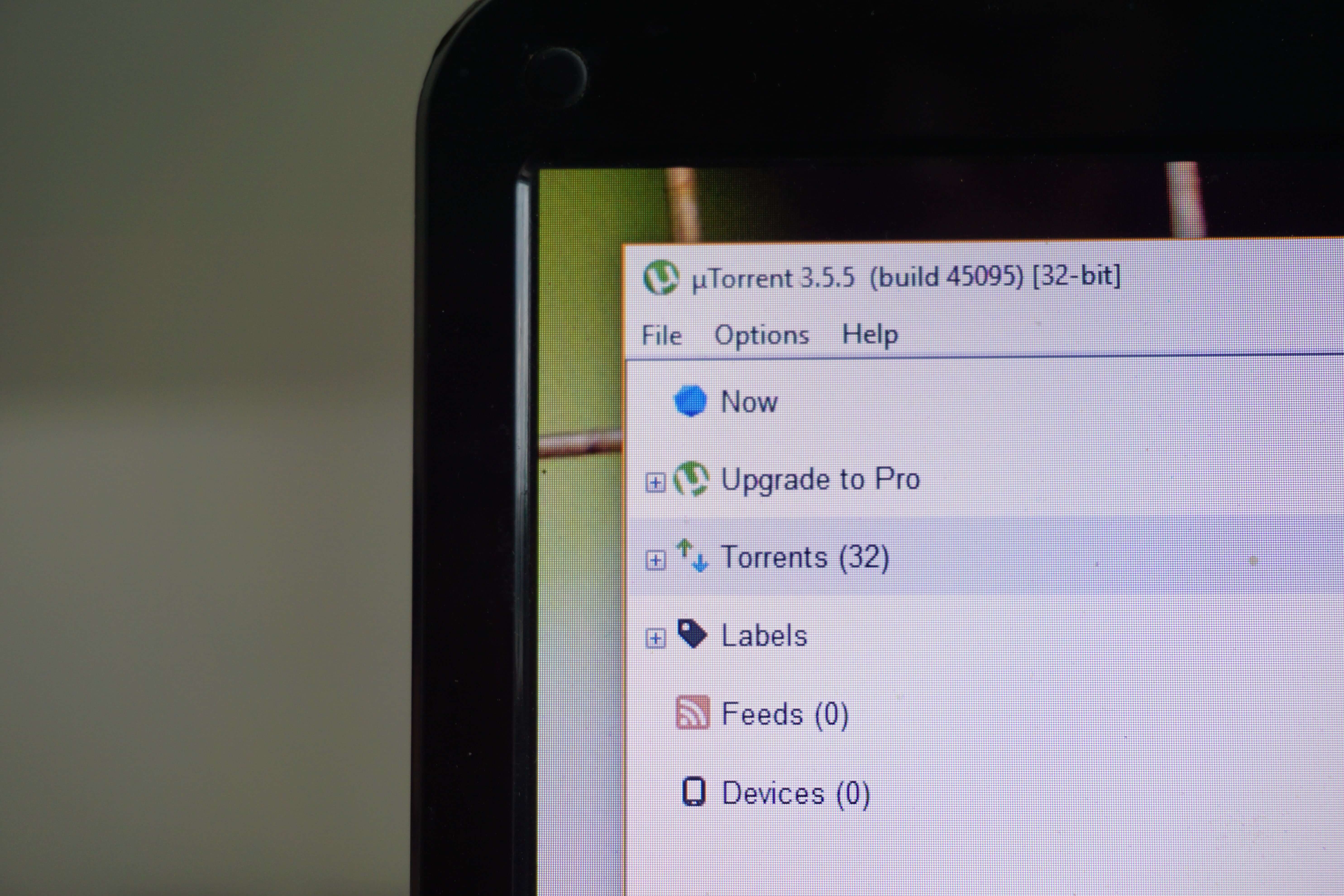 Discover the Best VPN for Torrenting or Downloading
If you want to stay safe while torrenting, a VPN will give you 100% private internet access and will shield your activity from your ISP.
There are many VPNs for torrenting out there to choose from. But with ZenMate VPN, you get the most innovative technology and the best security and anonymity.
When keeping your downloads private, you should have access to the best possible infrastructure, along with top-notch encryption technology and high download speeds.
ZenMate VPM uses the AES-256, military-grade encryption technology to make sure your connection is impenetrable. Our complex infrastructure ensures your data will be shielded. And our multiple servers distributed world-wide ensure you'll always have the highest download speeds.
And we have a strict no-logs policy. Which means we never collect records of our users' online activity. Governments, hackers, and even ISPs won't be able to get their hands on your online history. In fact, not even we can tell what you're doing when you connect to one of our servers.
How to Torrent with ZenMate VPN
Experience fast download speeds while also keeping your data anonymous with ZenMate VPN. Download ZenMate on your computer or device. Then follow these 3 quick steps to protect your online activity.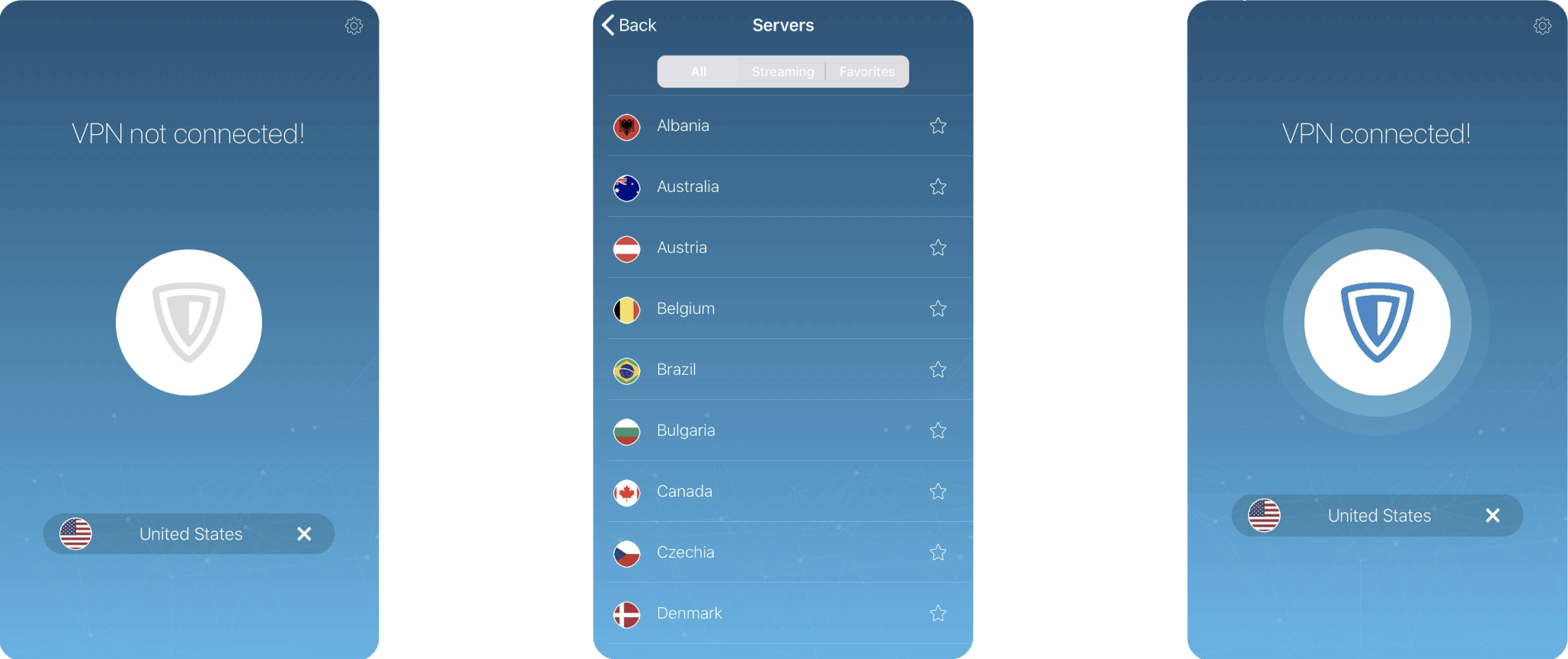 Set-up ZenMate VPN with 1 Click -> Click to Connect -> Download Anonymously
Discover Torrenting Servers
Unlike other VPNs, ZenMate is built with torrenting users in mind. We have a list of servers optimized for accessing torrenting websites. Connect to any server from our "For Downloading" list to make sure you have high downloading speed.
We have special torrenting servers in countries all over the world, including: Austria, Belgium, Canada, the Czech Republic, Denmark, Finland, France, Germany, Hungary, Italy, Japan, Latvia, Lithuania, Luxemburg, Moldova, the Netherlands, Norway, Poland, Romania, Slovakia, South Africa, Spain, Sweeden, Switzerland and the United Kingdom.
Hide your IP When Torrenting
Whenever you're using a torrenting software like the uTorrent client, you're exposing your real IP address to other people. This means strangers can track and monitor everything you download.
But when you connect to a ZenMate VPN server, your IP address is changed to one from a remote location. That way, you can keep all your personal information private while torrenting. Don't risk exposing your sensitive data to other people. Get ZenMate VPN to keep your downloads safe.
Stay Undetected with Our Kill Switch Feature
ZenMate's kill switch feature is your fail-safe for complete privacy. When you're torrenting, you might want total, impenetrable protection. With most VPNs, if anything unexpected happens and your VPN stops working, you become exposed without even realizing.
But, to ensure you don't experience any DNS leaks if your VPN connection drops unexpectedly, ZenMate's app blocks your internet traffic so that your data isn't exposed.
Fast Speeds from 79+ Locations
Is your download speed giving you troubles? Many times, internet service providers can limit or slow down your connection to avoid congestion.
So, if you use ZenMate VPN, you could experience faster download speeds. Especially since we have servers optimized for downloads, say goodbye to slow internet connections. We have servers located in 79+ countries to ensure unlimited bandwidth and lightning-fast connections.
Smart Locations
Considering there's so many servers to choose from, ZenMate VPN created the "smart location" algorithm. When you fire up ZenMate VPN, after you click to connect, we automatically link you to the fastest server based on your location and the number of users using it. That way you'll never have to deal with pesky slow internet connections.
The Danger of Using Torrenting Proxies
Using a free proxy for torrenting can be the most dangerous thing you do. That's because most proxy sites expose your privacy and put your security at risk.
You see, maintaining a proxy server costs money, just like with a VPN service. If free proxy services aren't charging you anything, you might want to ask yourself where do they get money from, to run their operations.
The answer is simple. When you connect to a proxy server, all your online activity and sensitive information are available to them. So, proxy sites either sell your information to whoever's willing to buy it. Or they bombard your browser with ads, and soon enough you'll experience connections so slow that you won't be able to download anything.
And that's not even the worst-case scenario. Sometimes proxy sites can be run by hackers that are trying to get their hands on your online records. Imagine what would happen if you want to download a film, and you end up giving away your banking details to hackers.
ZenMate VPN Vs. Free Proxy Sites
ZenMate VPN has the same advantages as a proxy website. It connects you to one of our servers from a remote location and changes your IP address. The difference is that, unlike proxies, ZenMate also encrypts your traffic and never reveals your online activity.
If proxies are more appealing to you than VPNs, then you should consider trying out ZenMate's free browser extension. It's the perfect blend of VPN and proxies. Our browser extension still uses the same military-grade encryption and has the same strict no-logs policy as our VPN app.
It's available on Google Chrome, Opera and Mozilla Firefox.
We're so confident you'll love ZenMate Ultimate, we're willing to take all the risks here. After you get ZenMate Ultimate, you have 30 days to try it out.
If for any reason at all you decide it's not for you, we'll refund your purchase. Just contact our customer support department.
Frequently Asked Questions
Choose a Plan
Plus: All Monthly Plans Include a 30-Day Money-Back Guarantee