Unblock Telegram
Telegram is one of the few instant messaging apps that claim to offer complete privacy. The app was created by Pavel Durov, the same man behind the popular Russian social media platform VK.
Telegram offers apps for iOS and Android, as well as a desktop apps for Windows, Linux and macOS, which have some handy keyboard shortcuts.
Their service is non-profit, cloud-based instant messaging and they claim to never record their users' conversation and never sell their data to third parties such as advertisers. Telegram's secret chat uses end-to-end encryption to protect users and leave no trace of their conversations.
That's why Russia, a more authoritarian country blocks Telegram. Which means if you're traveling to Russia, you can't be contacted on Telegram. Telegram in Iran is also blocked, and other countries that have banned the service include: China, Bahrain, Indonesia and Pakistan.
However, there's an easy fix that allows Telegram users to access the app even if it's blocked. ZenMate VPN can help you access Telegram in Russia, or in other countries that have a Telegram block.
How to unblock Telegram with ZenMate VPN?
ZenMate helps you easily bypass geographical restrictions and access banned apps. All you have to do is follow these easy steps:
1. Download ZenMate's browser extension, desktop client, or mobile app by clicking here.

2. Follow the instructions to create your ZenMate account.

3. Choose your VPN server and then click the big round button to connect.
Open the Telegram app and start chatting with your friends directly from your device.
How does ZenMate VPN work?
A VPN, or a virtual private network, is a cyber-security tool used to encrypt your internet traffic so no one can track you. So, when you're using a VPN you're protected from cyber-criminals, hackers, governmental tracking or advertisers.
The way it works is VPNs offer remote servers that you can connect to before accessing a blocked website. When you connect to a secure VPN server, your dedicated IP address is instantly changed to one from a different location. Which means the website you're visiting sees you as connecting from somewhere else in the world, not from a country that they have to block access because of governmental restrictions.
ZenMate VPN has about 3900 global servers, located in over 79 countries worldwide. So, you'll always be able to connect to a country where Telegram isn't banned.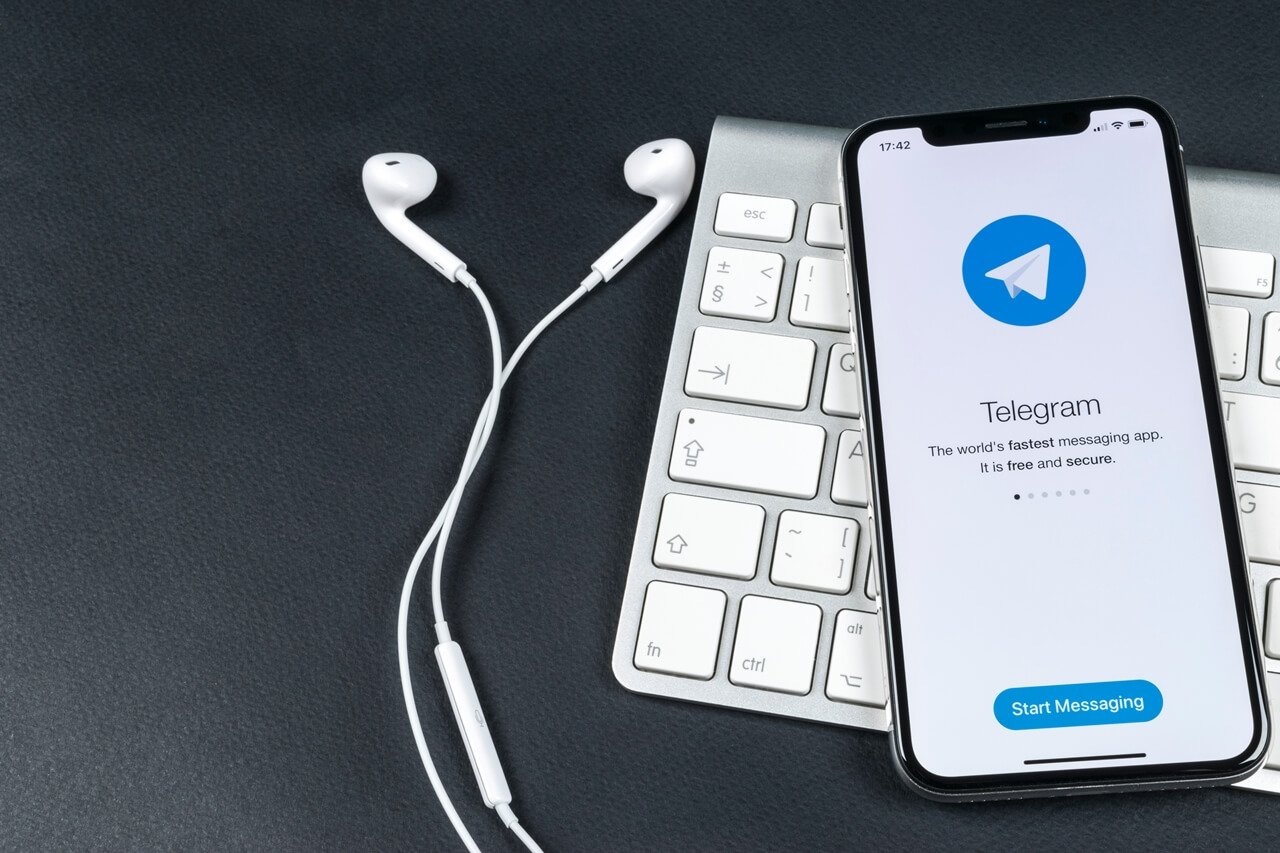 Why choose ZenMate VPN for unblocking Telegram?
There are many VPNs for Telegram messaging out there. So why is ZenMate the best Telegram VPN? ZenMate has over 47 million users that trust it to bypass geo-restrictions, unblock websites and keep their personal data safe.
Our VPN service has a strict no-logs policy. Which means we never keep any records of our users' online activity. And from the moment you connect to one of our servers you become 100% anonymous.
We have dedicated apps for Windows, macOS, iOS, Android, Android TV, and we're compatible with OpenVPN connections. If you don't want to buy VPN services, and if you're using Telegram on desktop, we also offer a web-browser free VPN extension for Google Chrome and Mozilla Firefox.
And with 1 single ZenMate VPN subscription you can protect an unlimited number of devices. So, you'll be able to unblock Telegram on desktop, smart phones, tablets or whatever else you're using.
We also have a kill switch feature, a VPN mode that automatically shuts down your internet if the VPN connection drops for any reason.
Plus, ZenMate VPN has a 30-days money-back guarantee. If for any reason, you deicide ZenMate is not for you, just contact our customer support department in the first 30 days and we'll issue a refund ASAP.
Frequently Asked Questions
Choose the Plan That Works Best for You
Plus: All Monthly Plans Include a 30-Day Money-Back Guarantee