Watch YouTube with a VPN
YouTube has replaced the TV in many respects. It's the only international platform where you can check the latest trending music videos, watch cats push objects off tables, and watch famous YouTubers. But what if you can't access YouTube? Like, what if your school or job blocks access on their network internet connection?
Luckily, there's a simple way to watch YouTube from anywhere in the world. Virtual private networks, or VPNs are the safest and most reliable option when it comes to accessing YouTube.
ZenMate VPN is the best choice. It is trusted by over 47 million users and is the top tool for accessing YouTube videos while also staying safe online and being 100% anonymous.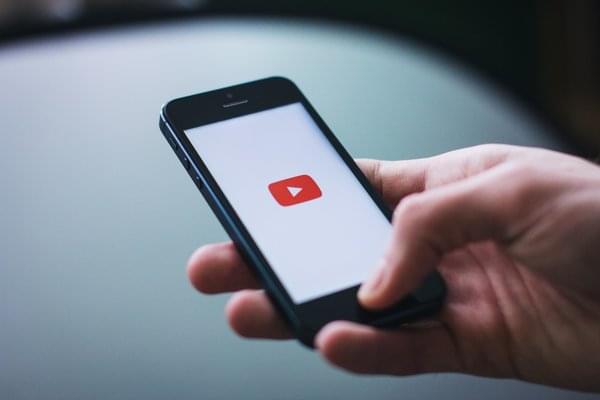 How to Access YouTube with ZenMate VPN
If you can't access YouTube on your iPhone or laptop, just follow these three steps:
1. Download ZenMate's browser extension, desktop client or mobile app by clicking here.

2. Follow the instructions to create your ZenMate account.

3. Choose your VPN server and then click the big round button - your data is now encrypted, and you have changed your virtual location!
How Does a VPN Help You Watch YouTube Videos?
A lot of the time public networks from schools, libraries or offices restrict access to certain websites. In some countries, governmental regulations try to control what internet services users have access to. And even geographical restrictions are imposed based on where people live.
So, if you're having trouble accessing YouTube or other websites, you should try changing your IP address. An IP address is a unique series of numbers assigned to any device that connects to the internet. Your IP also reveals everything about you and is always visible.
A VPN is a tool that allows you to hide your IP address. VPN service providers have a server infrastructure located in various global locations. And whenever you connect to a server, your IP address changes. That way you can access any website, including YouTube, no matter where you are.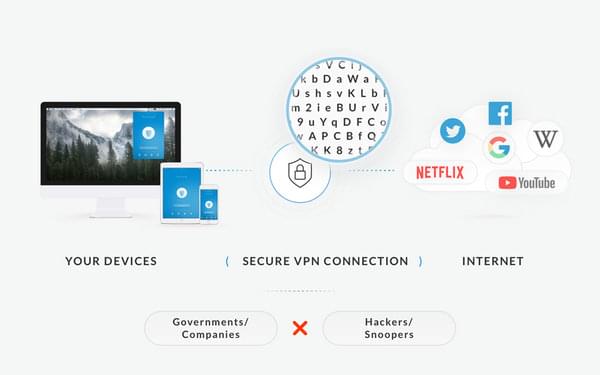 Additional VPN Benefits
VPNs are the only safe, reliable, and fast method to access YouTube and any other content online.
But a VPN does far more than just hide your IP. It also encrypts your data and online activities. This way, no one will be able to spy on you - government, cyber criminals, and data-hungry advertisers included.
VPNs are often used by people who wish to keep their online activity private and secure. It's helpful for people who often travel and tend to connect to unsafe public Wi-Fi networks, because it protects your data.
Proxy vs. VPN
When you use a free proxy site to access YouTube, you are giving the proxy privileged access to your browsing data.
And unlike VPNs, proxies don't encrypt your data to protect it. So free proxies are often used by cyber-criminals as an easy way to steal personal information such as bank details, login details, passwords and credit card information.
Plus, a proxy infrastructure costs a lot of money, and a lot of the time free proxies are selling your data to third-party companies such as advertisers. That's sometimes their only option to be able to maintain their operations.
VPN services, like ZenMate VPN, on the other hand, have a strict no-logs policy in place. This means that all the data that runs through a VPN server gets automatically erased. It's like it never existed.
Plus, ZenMate uses the latest data encryption standards to make sure absolutely no one can hack you. And what's more, while a proxy only has a few servers that you can connect to.
Why is ZenMate the Best YouTube VPN?
Over 47 million people worldwide use ZenMate to access YouTube, stay safe online and become totally anonymous. ZenMate can help you access websites and protect your online activity. Here's just a taste of why ZenMate is your best option for watching YouTube videos:
High speed connection

All ZenMate VPN servers offer lightning-fast speeds, no bandwidth limits or data caps.

Stay protected on multiple devices

Just one ZenMate VPN subscription allows simultaneous connections on an unlimited number of devices.

Strict no-logs policy

Your online anonymity is guaranteed. Our servers automatically delete all the data that runs through them. So, your browsing history and what you do online will stay anonymous.

VPN for all devices

ZenMate is available for Windows, Mac, Android, iOS, Google Chrome, Microsoft Edge, Firefox and more.

FREE VPN Solution

ZenMate also offers a free VPN extension available on all major web browsers: Chrome, Opera, Microsoft Edge and Firefox.

One-click-connect

We offer an intuitive and user-friendly experience. Just one click is all it takes for you to unleash ZenMate VPN at full throttle.

More than 81 global locations

Escape all Internet restrictions with our over 4600+ servers from more than 81 countries.
Frequently Asked Questions